Final 'Hunger Games: Catching Fire' Trailer: The Games Have Begun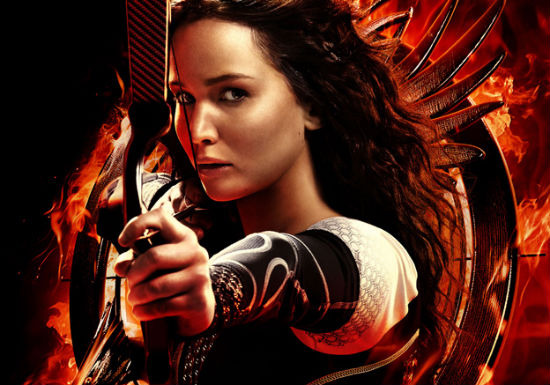 Since the announcement of The Hunger Games: Catching Fire, all of the marketing has carefully avoided one major thing: what happens in the second half of the movie. Well, with a few weeks to go before the November 22 release, and the release of the final trailer, the cat is out of the bag. Yes, Katniss and Peeta (Jennifer Lawrence and Josh Hutcherson) go back into the games. This time, though, they're not just fighting other tributes. They're fighting a full roster of former winners.
The final final trailer for Francis Lawrence's sequel, The Hunger Games: Catching Fire, is now out and you can see it below.
Here's the final trailer for The Hunger Games: Catching Fire.
The Hunger Games: Catching Fire, directed by Francis Lawrence and written by Simon Beaufoy and Michael Arndt, stars Jennifer Lawrence, Josh Hutcherson, Liam Hemsworth, Woody Harrelson, Elizabeth Banks, Lenny Kravitz, Stanley Tucci and Donald Sutherland. It opens November 22.
THE HUNGER GAMES: CATCHING FIRE begins as Katniss Everdeen has returned home safe after winning the 74th Annual Hunger Games along with fellow tribute Peeta Mellark. Winning means that they must turn around and leave their family and close friends, embarking on a "Victor's Tour" of the districts. Along the way Katniss senses that a rebellion is simmering, but the Capitol is still very much in control as President Snow prepares the 75th Annual Hunger Games (The Quarter Quell)—a competition that could change Panem forever.