First 'The Good Dinosaur' Teaser Poster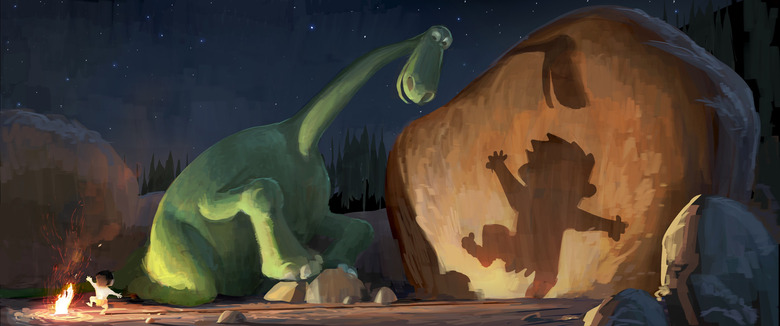 Pixar's The Good Dinosaur may be delayed, but it isn't shelved entirely. The first teaser poster has been released for the film, which is set for release in November 2015. That's concept art from D23 above; see the poster below.
We still don't know who the final credited director (or directors) on the film will be. We do know the cast (John Lithgow is the father of a family of farming Apatosaurs; Frances McDormand is the mother, Bill Hader and Neil Patrick Harris are brothers Forrest and Cliff, Judy Greer is Ivy, and Lucas Neff voices the lead character Arlo) and this still describes the story:
"The Good Dinosaur" asks the generations-old question: What if the cataclysmic asteroid that forever changed life on Earth actually missed the planet completely and giant dinosaurs never became extinct? In theaters May 30, 2014, the film is a humorous and exciting original story about Arlo, a lively 70-foot-tall teenage Apatosaurus with a big heart. After a traumatic event rattles Arlo's tranquil community, he sets out on a quest to restore peace, gaining an unlikely companion along the way—a young human boy named Spot.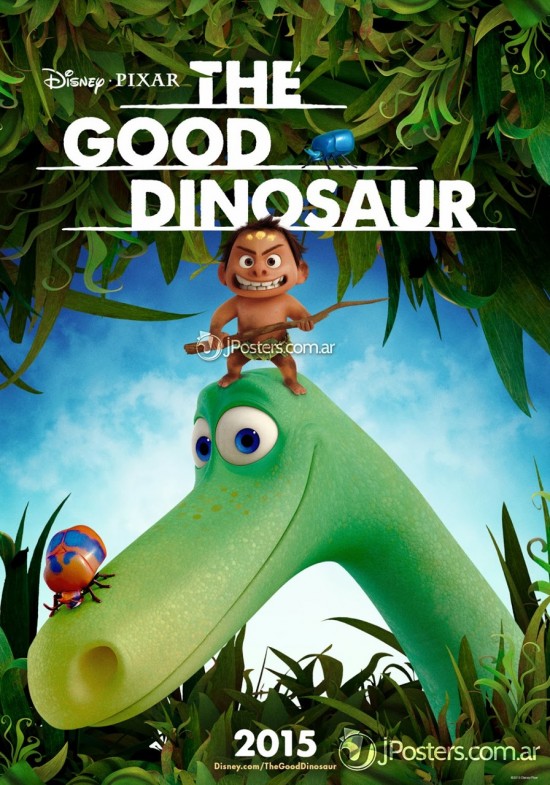 [JPosters and The Rotoscopers via Upcoming Pixar]