Watch: An Ode To The Fading Mecca Of The Film Fan - The Video Store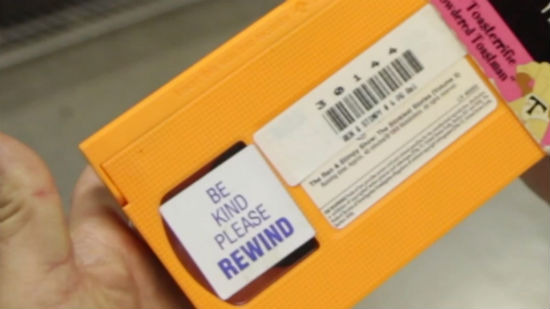 One day, when we're all grown up and have kids of our own, an awkward conversation is going to happen. No, not that one. We'll have to explain to our kids that when we were their age, we couldn't just stream every single movie in an instant from our pocket. We had to get in a car and drive to a video store. And it was awesome.
Buzzfeed has created a very sweet little video about just that, and it's sure to give you all kinds of nostalgic feelings.
Thanks to One Cool Thing A Day for this link, via Buzzfeed.
As someone who worked in a video store for six years, eventually working my way to full-fledged manager, I literally almost teared up about this. I miss video stores, and this clip does a great job of joking about some of the minutia. What do you think?