Clive Barker To Write 'Hellraiser' Remake, Doug Bradley Expected To Return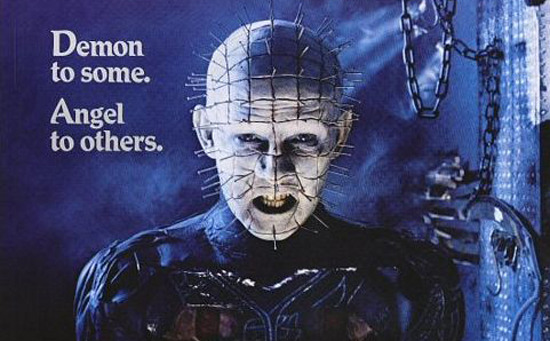 Dimension Films spent a few years trying to make a Hellraiser remake happen before throwing up their hands in 2010, but now they're gearing up to try again. And this time, they're enlisting the help of the folks who made the original.
Writer/director Clive Barker has announced that not only does he plan to write the script, he's also gotten the Weinsteins to agree to bring back Doug Bradley as villain Pinhead. Get all the details on this new iteration after the jump.
According to Barker, he wants the new version to have a "fresh intensity" and be "even darker and richer" than the original. "What can I tell you about it?" he wrote. "Well, it will not be a film awash with CGI. I remain as passionate about the power of practical make-up effects as I was when I wrote and directed the first HELLRAISER."
While Bradley isn't signed just yet, Barker and the Weinsteins seem determined to get him on board. "Of course the best make-up in the world loses force if not inhabited by a first-rate actor," said Barker. "I told the Dimension team that in my opinion there could never be a Pinhead without Doug Bradley,and much to my delight Bob Weinstein agreed."
A Hellraiser remake has been brewing in some form or other for years. There was talk some time ago that the Weinsteins could make a PG-13 version, or a reboot that would be R-rated but wouldn't directly remake Barker's original. A TV adaptation was also in the works at one point.
Meanwhile, the franchise has ambled on with sequel after sequel. The last installment was 2011's Hellraiser: Revelations – the ninth in the series, the fourth to go straight to DVD, and the first not to feature Bradley in his signature role. With Barker and possibly Bradley now involved, though, it seems the franchise is ready to return to its roots. Its creepy, demented, S&M-y roots.