Now Wedding Websites Are Being Turned Into Movies: Fox Acquires 'The Knot'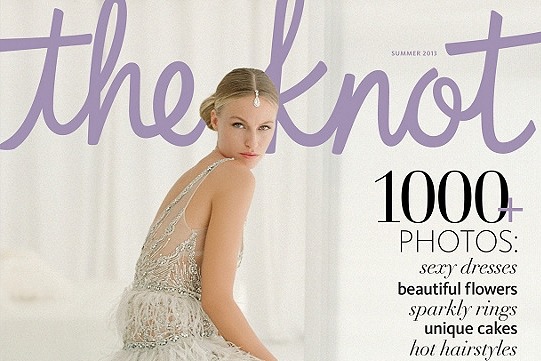 What can't Hollywood turn into a movie? There are projects based on the usual source materials, of course — books, comics, true-life tales, TV shows, and other movies. Then there are films based on action figures, board games, theme park rides, pregnancy guides and, if certain people get their way, reference books and chain restaurants. Now 20th Century Fox is making one out of a wedding website.
The studio has just picked up the rights to three sites from the XO Group: The Knot, The Bump, and The Nest. The online resources will be turned into films about betrothed couples, expectant couples, and parents, respectively. Because apparently, just making original movies about betrothed couples, expectant couples, and parents is too risky. More details after the jump.
Gossip Girl scribe Natalie Krinsky is set to write. Invention Films' Nicky Weinstock will produce, along with Danielle von Zernick and The Knot co-founder / XO Group CEO Carley Roney. No directors or stars are attached at this time.
Given that the source material is a trio of websites and not an actual narrative of any kind, it likely would've been just as simple on a creative level for Fox to just come up with three ensemble romcoms.
However, the XO Group trio brings with it strong brand recognition and plentiful opportunities for cross-promotion. The company's flagship brand The Knot calls itself "the Internet's most-trafficked one-stop wedding planning solution" and, with its sister site WeddingChannel, claims to reach almost 8 out of 10 brides in the U.S.
The Knot began as an AOL portal in 1996, back when AOL portals were still a popular way to reach audiences. The website started printing magazine, The Knot Weddings, in 2000. The Nest and The Bump launched in 2005 and 2008, respectively.