Will Smith Attached To Sci-Fi 'Groundhog Day' Film, 'Selling Time'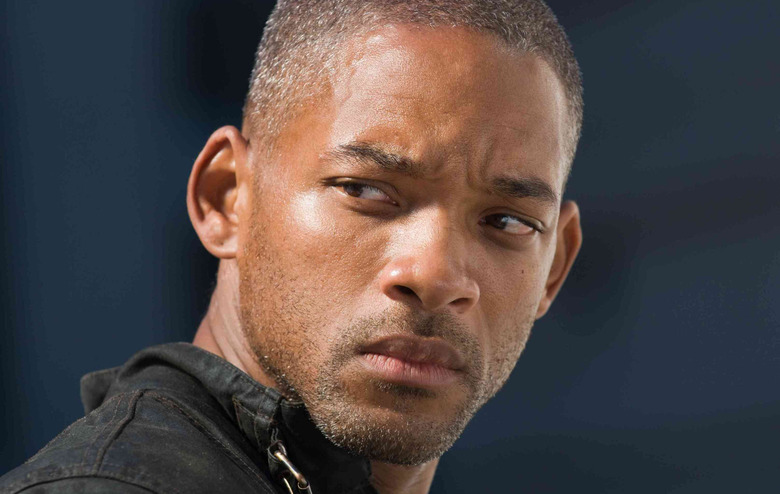 As the world waits to find out if Will Smith will appear in Independence Day sequels or not, the actor is now attached to another sci-fi concept. It's called Selling Time, and it follows a man who is given the opportunity to relive the worst day of life in exchange for seven years of his life. The script was written by Dan McDermott, but several others – including Spike Lee – have taken a pass since. No director is attached, but reportedly several A-listers are now interested in the 20th Century Fox property.
The Wrap broke the new of Smith's attachment. They say the actor does not "have an official deal in place but he is in the process of coming aboard." The situation is also described as "sensitive," whatever that means.
What that probably means is Smith wants to do the film if he can take major control over it. He's developing quite the reputation for wanting a lot of creative input – even at the screenplay level – on his films these days. That's something many filmmakers are okay with (M. Night Shyamalan) and others (Quentin Tarantino) are not. Whomever eventually directs the film, and their process, may account for the "sensitive" situation.
The sci-fi spin on Groundhog Day is very intriguing though, and while his past few films haven't been great, Will Smith is an actor to whom I'll always give the benefit of the doubt.
What do you think about Smith on this project and the "sensitive" situation? Would you give up seven years of your life if you could relive, and improve, the worst day of your life?