POTD: Dwayne Johnson Goes From Shooting 'Hercules' To 'Fast And Furious 7'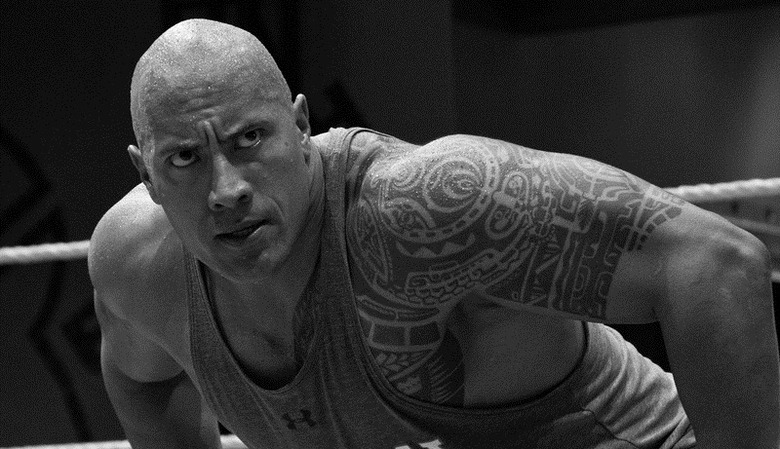 A few months back when Fast and Furious 6 was kicking ass at the box office and a seventh film was fast-tracked, producers talked about the schedule of Dwayne Johnson being a bit of an issue. The action star had committed to filming Hercules: The Thracian Wars with Brett Ratner, which has a July 25, 2014 release date, and was expected to return for James Wan's Fast and Furious 7, which is scheduled for July 11, 2014.
So what's the answer? A lack of sleep for Johnson. The actor just tweeted an image of himself in both Hercules and Fast and Furious 7, marking the end of one shoot and beginning of the second. 
Here's Johnson's tweet:
Intense 6 months of HERCULES to now Hobbs (Fast & Furious). Shooting starts now. #50ShadesOfAttitude pic.twitter.com/EsFhOP7aEY

— Dwayne Johnson (@TheRock) October 24, 2013
And a better version of the photo: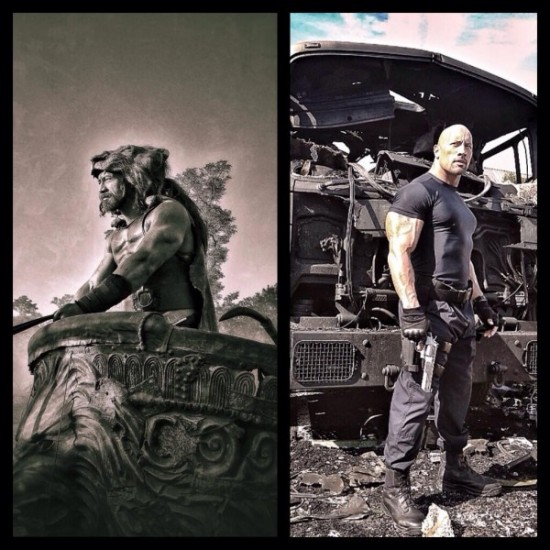 That's our best look yet at the actor as both the mythic hero, and as Hobbs. Though Hobbs looks largely like he did in the previous two films, just with more destruction behind him.
Will Johnson take a well deserved vacation after Fast and Furious 7? Unlikely. He's attached to innumerable other films that'll surely be clamoring for his time soon after: San Andreas, The Fall Guy, Lore and others.