Trivia: For 'Gone Girl,' David Fincher Averaging Nearly 50 Takes Per Scene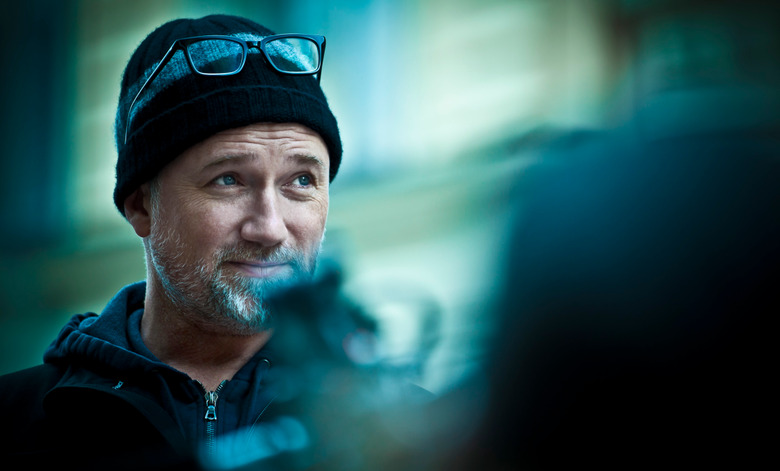 David Fincher's films have a very definite style, but he has developed a method of directing that seeks to wring some elements of style out of his actors' performances. He has said, half-jokingly, "I hate earnestness in performance... usually by Take 17 the earnestness is gone," and talked about wanting to break down scenes and dialogue to a granular level, to push performances to a point where they're beyond second nature, to where they just happen.
The tool to achieve that, for Fincher, is the repeated take. He's known for making actors run through a scene dozens of times. Some people respond well to that tactic, others do not. Ben Affleck, who other actors have described as passionate about his own work, and who has certainly been willing to ask unusual things of his own actors, is likely someone able to work with Fincher's tendencies.
A good thing, as one report says that Gone Girl, the film in which Fincher is now directing Affleck, is running up more takes than is usual for the director.
A Missouri newspaper (via The Playlist) reports on a day of shooting for Gone Girl, and the key nugget of detail might be this:
[Producer Cean] Chaffin said the movie crews that work with Fincher calculate an average number of takes for each movie when filming is finished. On previous movies, Fincher has averaged about 27 takes per scene. But for "Gone Girl," which covers the tale of the missing Amy Dunne in the fictional Missouri town of North Carthage and the resulting suspected involvement of her husband in her disappearance, Chaffin said she believes the average number of takes for each scene may end up closer to 50.
The article is an impression of the shoot day, not a technical journal, so it's difficult to know why Fincher is doing more takes than usual. "This is a very important project for David," the producer says. There's a note that 1400 extras have been used so far, and a description of one search scene running up 30 takes. The reliance on extras for big scenes could have something to do with the higher than usual count — more people in the frame equals more things that can go wrong. (As the director of Kill Your Darlings recently wrote, poor work by background actors can just kill a take.)
Regardless, none of this tells us much about what the movie will be like to watch, but it's a fun detail. Gone Girl has just a bit more work to do in Missouri, then will shoot a bit in LA.