'Hours' Trailer: Paul Walker Races Against Hurricane Katrina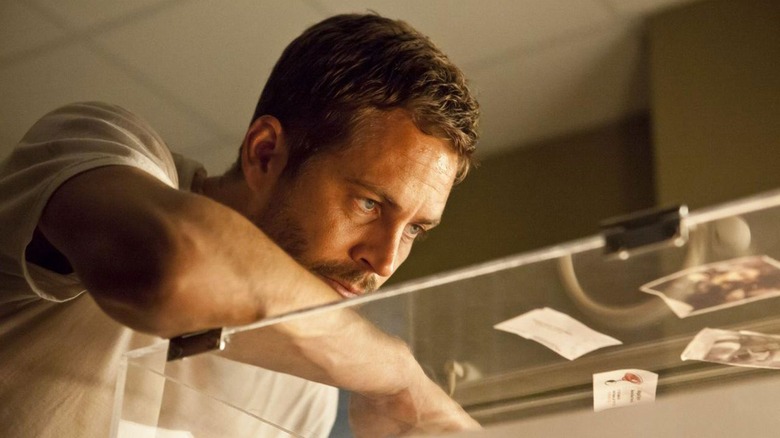 We're used to seeing Paul Walker drive really fast — across Brazil, across Europe, across South Africa — but Hours has him engaged in a very different kind of race. Against Hurricane Katrina. Yup.
Walker stars as Nolan, a new dad who finds himself trapped in the ultimate worst-case scenario. His wife (Genesis Rodriguez) goes into labor weeks early, dying while giving birth to a tiny baby girl who can't even breathe without the aid of machines.
Then, as if that weren't terrible enough, the levees break, New Orleans is evacuated, and the power goes off. Nolan is left alone in the hospital to keep his daughter alive via a hand-cranked generator, which can only provide power for three minutes at a time. Watch the trailer after the jump.
[via The Playlist]
Walker had a career before the Fast & Furious franchise, and still does plenty of work outside of it. It's just that his non-F&F films have been a mixed bag at best. Hours probably won't be the biggest stinker in his career, but it's unlikely to make much of an impression on anyone, either.
Variety wrote in their SXSW review of the movie that Walker "capably and compellingly rises to the demands" of the role, but most other critics weren't as kind. THR found that "the action hero isn't up to the movie's dramatic needs, and gets little help from his director," and Twitch called the choice to put the movie on Walker's shoulders a "mistake."
At least Film School Rejects gave him credit for trying, "mainly because you can see the effort in his face in every scene."
Eric Heisserer wrote and directed the film, which marks a change of pace for him. Previously, he was best known for writing horror scripts including The Thing prequel, Final Destination 5, and the A Nightmare on Elm Street remake. Hours hits theaters December 13, just in case The Hobbit: The Desolation of Smaug is sold out.