'Fifty Shades Of Grey' Finds A New Christian Grey In Jamie Dornan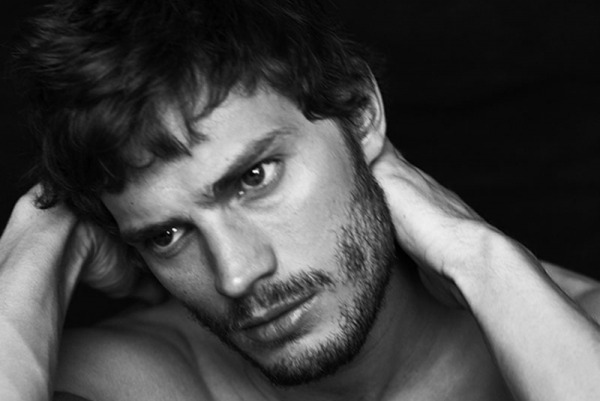 Less than two weeks after Charlie Hunnam dropped out of Fifty Shades of Grey, the Sam Taylor-Johnson-directed romance has found a new leading man. Irish actor Jamie Dornan has just been cast in the lead role of Christian Grey, the billionaire playboy with a BDSM fetish. Dakota Johnson remains attached as the object of his affections, naive college student Anastasia Steele. More details after the jump.
Hunnam, for his part, has since explained that he backed off for reasons both professional and personal. "I am just really concentrating on work. It's been a really busy time," he said. "I have had some family stuff going on, so just trying to stay focused and stay positive and keep trying to do a good job at work and be with my family and stay positive."
Dornan's name cropped up soon after Hunnam left, but he was one of several names on a list that also included Alexander Skarsgard, Theo James, Christian Cooke, and Francois Arnaud. Variety was the one to break the news that he had been chosen.
Though fans had fantasized about A-list actors who might fill the part, producer Michael De Luca revealed earlier this week that they were now considering a different approach.
"I feel like everyone has an idea of what these characters look like and sound like, so to present the world with fresh faces — where no pre-conceived notions or baggage come with it — is best," he told the LA Times. "It's like casting Superman or James Bond. A fresh face is appropriate."
Actor/model/musician Dornan certainly qualifies, as Fifty Shades of Grey is by far the highest-profile film role of his career so far. His previous movie credits include Shadows in the Sun and Sofia Coppola's Marie Antoinette. On the small screen, he's appeared in ABC's Once Upon a Time as the Huntsman, and in the Irish-British crime drama The Fall.
Fifty Shades of Grey is still set for release on August 1, 2014. Patrick Marber is rewriting the script by Kelly Marcel, which is based on the erotic bestseller by E.L. James.