Paul Feig Will Produce Fox's 'Peanuts' Movie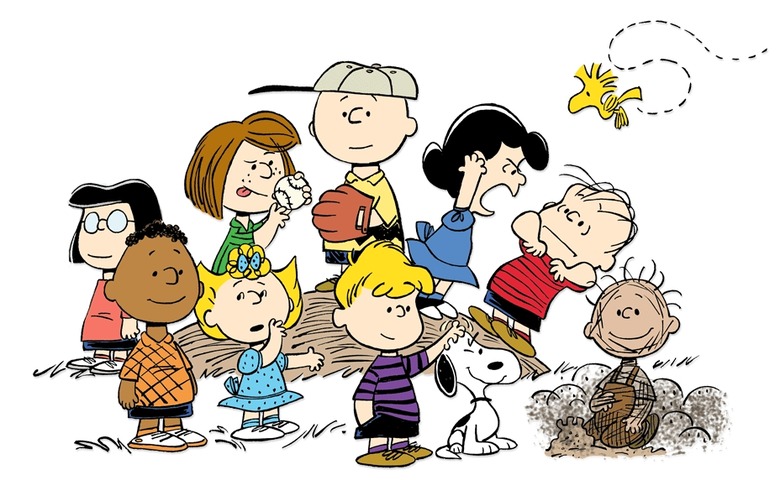 After a couple of R-rated successes, Paul Feig is mixing it up with some family fare. The Bridesmaids director has just signed on to produce the upcoming Peanuts movie for Blue Sky Studios and 20th Century Fox, where Feig has a first-look deal.
The project represents new territory for Feig, not because it's kid-friendly — before Bridesmaids, his last feature was the PG-rated Unaccompanied Minors — but because it's animated. Hit the jump for more details on the projects.
Feig voiced his excitement for the project. "Growing up, Peanuts was my Star Wars," he said (via Deadline). "Charles Schulz's characters influenced everything in my career, especially Freaks and Geeks. I'm thrilled I finally get to be pals with Charlie Brown and Snoopy." Indeed, Freaks and Geeks boasted that same bittersweet, deeply humane tone that's at the center of Peanuts' appeal.
Craig Schulz sounded equally pleased to work with Feig, albeit in that stiff press-release kind of way. "As we continue on our creative journey to bring my father's characters to life, collaborating with a talent like Paul is a great step forward. Knowing how Peanuts, especially Charlie Brown's never-give-up-attitude, has influenced him throughout his life makes this partnership even more meaningful," he said.
The new film is set for release on November 6, 2015, which more or less coincides with the 65th anniversary of Schulz's original comic strip and the 50th anniversary of its best-known animated adaptation, A Charlie Brown Christmas. Feig's other upcoming projects include Susan Cooper, a spy comedy starring Melissa McCarthy and probably Jason Statham.