'The Tale Of Princess Kaguya' Trailer: 'Grave Of The Fireflies' Director Returns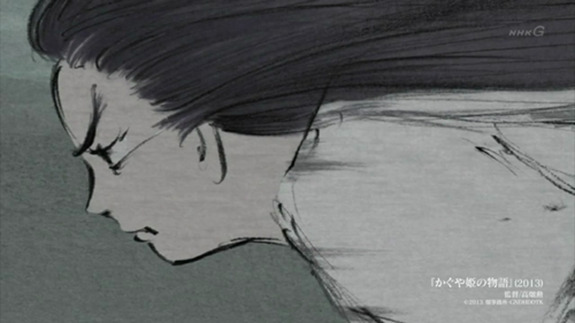 When Studio Ghibli comes up in conversation, it is inevitably co-founder Hayao Miyazaki who dominates the talk. For good reason: he's made more movies than any other director at the studio, and his films have helped change the face of animation.
That said, while another Ghibli co-founder, Isao Takahata, is less prolific, his films are no less effective. Takahata's Grave of the Fireflies, which officially launched Ghibli along with Miyazaki's My Neighbor Totoro, is a testament to the power of animation as a straight narrative form, free of genre-based embellishments. Films like Only Yesterday, My Neighbors the Yamadas, and Pom Poko (a personal favorite) tell stories of modern Japan that are unlike any other animation director's work.
For his latest film, however, The Tale of Princess Kaguya, Takahata has gone back to ancient Japanese folklore. The Tale of the Bamboo Cutter is the inpiration for this film, and in keeping with that starting point, Takahata's animation is inspired by charcoal, watercolor, and sumi-e ink illustration techniques. If you think of Studio Ghibli as having a house style, footage from The Tale of Princess Kaguya will shatter that notion.
It's gorgeous to see in motion; have a look at a trailer below.
One question about this footage that is worth asking addresses whether or not this is a final animated sequence, or more of a detailed animatic. Frankly, we don't know at this point. I think it looks too polished — despite the unusual style — for it to be anything other than final, but wouldn't be entirely surprised if it turns out to be an animatic.
That one is via io9. Here's another look at the film which shows a slightly more straigtforward aniation style, though the art direction is still very much based on older techniques.
The Tale of Princess Kaguya was originally meant to open alongside Miyazaki's The Wind Rises earlier this year, but was delayed to a fall/winter release. It will open on November 23 in Japan; a US date has not been set.