'Ant-Man' Is A Heist Movie, Black Panther Movie Definitely In Development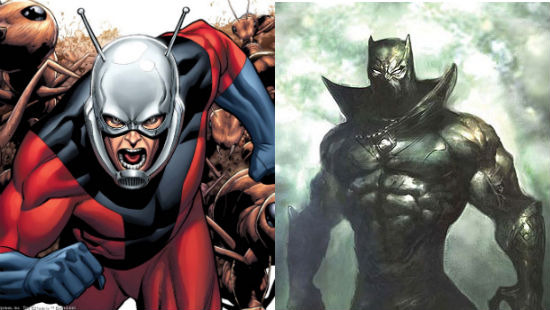 Sites like this can talk and talk and confirm and confirm movies in the pipeline, but it's something else entirely to hear it from the man who makes it all happen. Below, you have a chance to watch Marvel Studios President Kevin Feige talk about both Edgar Wright's Ant-Man, the first film of Marvel's Phase 3, and confirm they're developing a Black Panther movie.
The most interesting nugget regarding Ant-Man is Feige describes it as a "heist film," a story structure Marvel Studios has yet to explore. He also says casting should be announced before the end of the year. Check out the videos below.
First up, here's a five-minute interview Feige (and an awkward Alan Taylor, who doesn't get asked anything) did with IGN UK. The Ant-Man bit comes around 3:00. Feige also talks about Doctor Strange here a bit, but nothing new, and says we might get a Guardians of the Galaxy trailer before the end of the year, too.
Next, Feige spoke with BlackTree TV (via Comic Book Movie) and confirmed that Marvel is still developing a Black Panther movie. He just don't know when it's going to move forward.
Moving ahead, the biggest questions with these two characters will be A) How does Ant-Man fit in with The Avengers? And B) When will Black Panther be integrated? Those are two questions will likely be discussing for sometime as Ant-Man doesn't hit until July 31, 2015. Black Panther will probably be at least a year or two after that, at the earliest.