Jason Clarke And Léa Seydoux Cast In 'The Lobster' From 'Dogtooth' Director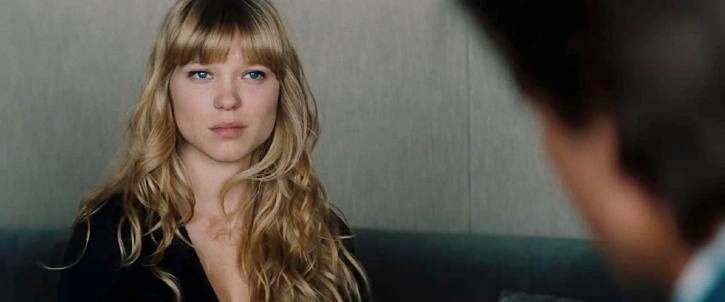 Dogtooth and Alps director Yorgos Lanthimos is going to bring his signature style of skewed narrative to an English-language film.
His next movie is The Lobster, described as "an unconventional love story" that has a slightly sci-fi bent. What sort of sci-fi bent, exactly? How about this: if people don't comply with the rules of their society, they are transformed into animals. Got your attention?
Now it has a cast, with Jason Clarke (Lawless, Zero Dark Thirty) and Léa Seydoux (Blue Is the Warmest Color, Mission: Impossible – Ghost Protocol) signing on alongside Ben Whishaw (Skyfall, Cloud Atlas), Olivia Colman (Broadchurch), Ariane Labed (Alps) and Angeliki Papoulia (Dogtooth).
The short-form description of the film, from Screen Daily, is that it is "set in a dystopian future where finding a partner is a matter of life and death."
But you might be disappointed if the Dogtooth director (who co-wrote with regular collaborator Efthimis Filippou) left it at that. So here's the long synopsis and director's statement, via The Film Stage:
An unconventional love story set in a dystopian near future where single people, according to the rules of the Town, are arrested and transferred to the Hotel. There they are obliged to find a matching mate in 45 days. If they fail, they are transformed into an animal of their choosing and released into the woods. A desperate Man escapes from the Hotel to the Woods where the Loners live and there he falls in love, although it's against their rules.
The Lobster is a story about love, without being a conventional love story. It observes the ways and reasons certain people come together to form couples, while others don't. It is a story about the terrifying effects of solitude, the fear of dying alone, the fear of living alone and, above all, the fear of living with someone. Forcing ourselves to like someone is one kind of suffering; trying to find someone we really like is a different sort of suffering. The Lobster tries to discover synonyms for love in words such as fear, norms, deadlines, matching, synchronicity, naivety, prosperity and lies.
The Lobster shoots in March.