'Captain America: The Winter Soldier' Trailer: "This Isn't Freedom. This Is Fear."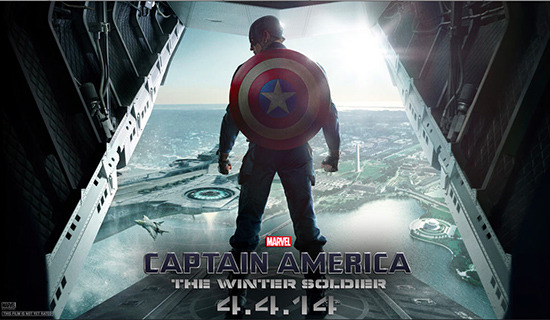 Here's the first trailer for Captain America: The Winter Soldier, in which Captain America really starts to come to grips with the messy politics of the modern world. (And also with relations with Black Widow, as a little opening banter shows.)
The warrior started to get a taste of things in The Avengers, but here he really comes up against the shadowy goals and motivations of the agency and government he works for. It's not going to be the easiest learning experience for the guy, especially when he has to face a cybernetically enhanced killer, who works for the other side and has more than a tenuous connection to Cap's past.
This trailer doesn't mess around. You'll see Cap in action; conversations with Robert Redford; Falcon flying, and the Winter Soldier doing his level best to take our hero out.
And here's the UK version:
Captain America: The Winter Soldier stars Chris Evans, Scarlett Johansson, Sebastian Stan, Anthony Mackie, Cobie Smulders, Frank Grillo, Emily VanCamp, Hayley Atwell, Robert Redford and Samuel L. Jackson. It opens April 4, 2014. Apple has the trailer.
After the cataclysmic events in New York with The Avengers, Marvel's "Captain America: The Winter Soldier" finds Steve Rogers, aka Captain America, living quietly in Washington, D.C. and trying to adjust to the modern world. But when a S.H.I.E.L.D. colleague comes under attack, Steve becomes embroiled in a web of intrigue that threatens to put the world at risk. Joining forces with the Black Widow, Captain America struggles to expose the ever-widening conspiracy while fighting off professional assassins sent to silence him at every turn. When the full scope of the villainous plot is revealed, Captain America and the Black Widow enlist the help of a new ally, the Falcon. However, they soon find themselves up against an unexpected and formidable enemy—the Winter Soldier.