Two New 'Anchorman 2: The Legend Continues' Trailers: He's Still Kind Of A Big Deal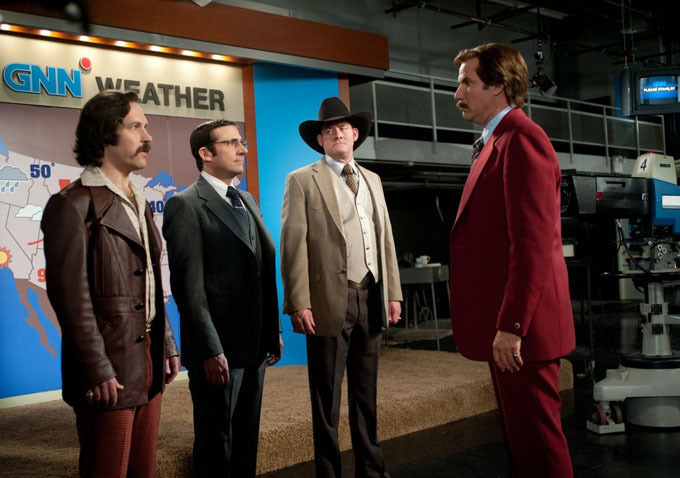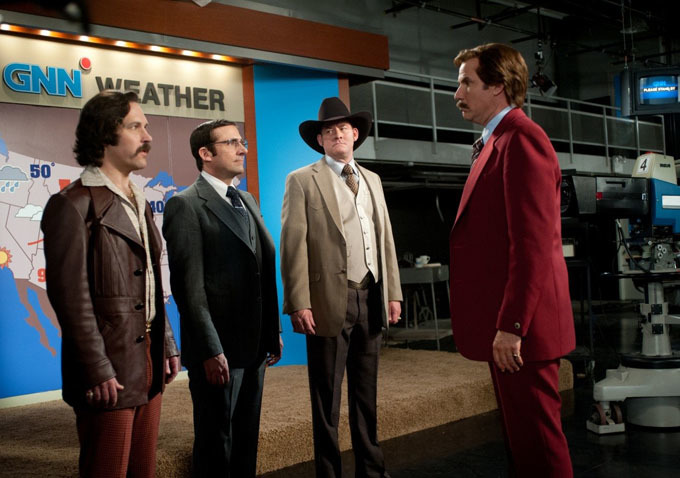 Two brand new trailers, full of new footage, characters and hilarious jokes have just been released for Adam McKay's highly anticipated sequel, Anchorman 2: The Legend Continues. The domestic trailer is funny – more Ron, more Champ, more Brick, more Brian, more absolute insanity in the world of 24 hour news, but the international trailer is brilliant, giving a much better sense of what the story is.
The films opens Christmas Day. Check out the two new trailers below.
Here's the third domestic trailer, second full one, for Anchorman 2.
Definitely an improvement over the last trailer, complete with lots of teases of new footage. A musical number? Veronica Corningstone? Brick's funeral? Really funny stuff. Doesn't it look like Brick is totally going to steal this movie, though? His lines and his bit at the end of the trailer totally kill.
And here's the International trailer, which has A LOT more footage and, potentially, spoilers:
That sure does delve more into the story. Plus Harrison Ford! I'm glad I watched the trailer, cause it's hilarious, but it sure did spoil a bunch more jokes.
Anchorman 2: The Legend Continues, starring Will Ferrell, Steve Carell, Paul Rudd, David Koechner, Meagan Good, Harrison Ford, Christina Applegate, Kristen Wiig, James Mardsen and many others, opens December 25,
With the 70's behind him, San Diego's top rated newsman, Ron Burgundy (Will Ferrell), returns to the news desk in "Anchorman 2: The Legend Continues."  Also back for more are Ron's co-anchor and wife, Veronica Corningstone (Christina Applegate), weather man Brick Tamland (Steve Carell), man on the street Brian Fantana (Paul Rudd) and sports guy Champ Kind (David Koechner) – All of whom won't make it easy to stay classy...while taking the country's first 24-hour news channel by storm.