First Look: Ben Foster Races Ahead As Lance Armstrong In Stephen Frears' Biopic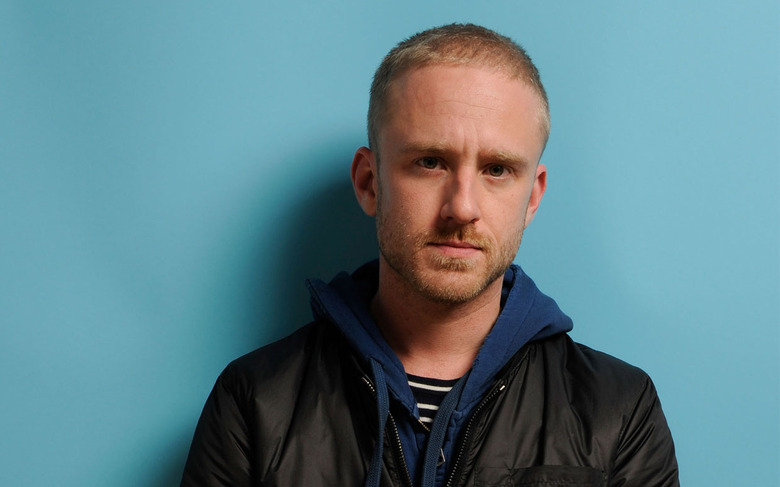 With seemingly half of Hollywood racing to bring a Lance Armstrong biopic to the big screen, the first one to reach the starting line is Stephen Frears. His untitled picture began shooting a few days ago, with Ben Foster in the lead role of the disgraced cyclist. A first-look image has just hit the web, and you can check it out after the jump.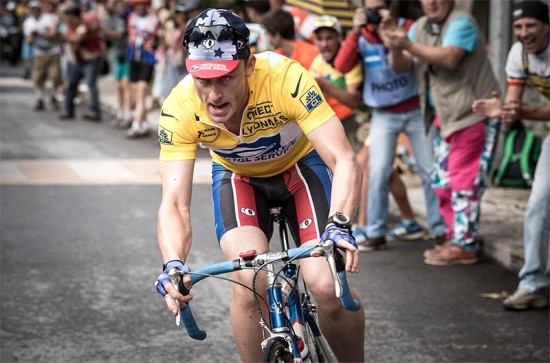 Armstrong has a pretty distinctive face, but Foster looks about as much like him as we could reasonably expect from a non-relative. That, combined with the actor's impressive ability to disappear into his roles, should make for a pretty convincing Armstrong. A strong lead turn and juicy real-life drama aren't enough to guarantee success, as Benedict Cumberbatch's The Fifth Estate proved this weekend with its epically awful opening, but they're a good start.
For now, we'll just hope that the movie around Foster will be up to his level. Chris O'Dowd has a key role as Irish sports journalist David Walsh, who was one of the first to raise questions about Armstrong's drug use. The real-life Walsh wrote the book (Seven Deadly Sins: My Pursuit of Lance Armstrong) which served as the source material for the screenplay, by John Hodge (Trainspotting, Trance). Jesse Plemons and Guillaume Canet also star.
Shooting on Frears' unnamed biopic is expected to continue in France and in the UK through early spring. No release date has been set, but we can probably expect to see it in theaters next fall or so. Until then, Armstrong fans and haters can check out Alex Gibney's documentary The Armstrong Lie, due out in November. In the meantime, Warner Bros. is continuing to prep its own biopic with Jay Roach and Bradley Cooper, and Paramount has one moving with Bad Robot.