'Paranorman' Helmer To Direct Jackie Chan And Seann William Scott In 'Skiptrace'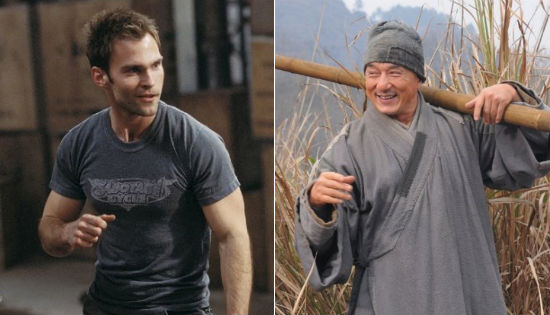 When Jackie Chan has an idea for a movie, that movie gets made. That's certainly the case with Skiptrace, which is based on idea from the martial arts icon. Chan will star as Hong Kong detective whose daughter (X-Men: Days of Future Past's Fan Bingbing) gets abducted and the only person who can help is a wiseass American gambler, who'll be played by Seann William Scott.
That's all well and good, but the coolest news here is the director. Sam Fell, who directed Paranorman and The Tale of Despereaux, will make his live-action debut on the film.
The Hollywood Reporter broke the news of the project, which will start filming in January. It's English language but will take place largely in China.
Five screenwriters are currently given credit for the script: Jay Longino, Brian Gatewood and Alessandro Tanaka, and David Posamentier and Geoff Moore. Usually, that's a big red flag, especially with a logline that's not particularly exciting, but Fell's involvement kind of overshadows that. Making the jump from animation to live action is not something anyone can do, so perhaps he really sees something in this script, or he's a massive Jackie Chan fan and couldn't turn down the opportunity to work with the aging superstar.
Then again, Chan's movies are rarely about an intricate plot. They're about watching Chan do amazing things, and if he has a wise-cracking American along for the ride, all the better.
What do you think about this mixture in Skiptrace?