After 'The Hobbit' Peter Jackson Wants To Make Films In "The Heavenly Creatures Mode"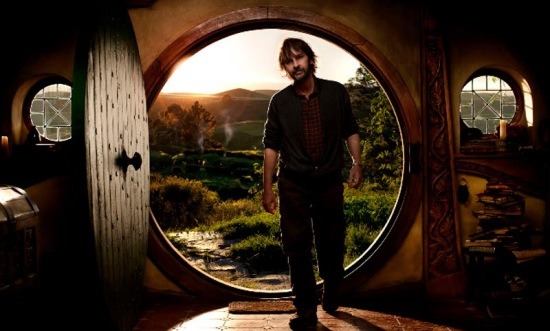 What does one do after spending years in Middle-Earth? If you're Peter Jackson, you remake King Kong, adapt The Lovely Bones, and then go back to Middle-Earth. (Even if the return trip was unplanned.)
The Fellowship of the Ring began early pre-productiin in 1997 and really kicked into gear in 1999, which means that by the time the third and final Hobbit movie is released in 2014, Peter Jackson will have spent a healthy chunk of the last seventeen years in or thinking about Middle-Earth. Time to move on? Yeah, more than likely. So what's next? Small films, the director says, specifically focused on New Zealand stories.
Jackson tells the New Zealand Herald (via The Playlist) that it's time to think small after The Hobbit:
We have got a few bits and pieces that we are working on, Fran and I. The things that we are most excited about are some New Zealand stories. We just want to step off the Hollywood blockbuster thing for a while and we've had a few New Zealand stories in line for a while that we think would make great films. The Heavenly Creatures mode really. But one thing has led to another and we have never had time. We've made a conscious decision that in the limited years we have left to make movies to tell some New Zealand stories... In some respects in terms of my remaining film-making career this was a five-year chunk that was kind of taken out of it unexpectedly. My future is five years less than I thought it was. I thought if I am going to do that I am actually going to enjoy it. I am going to have fun. Hopefully, that is reflected on the screen, too.
That will be a great comfort to those who still revere Jackson's early films, before he went on the long sojourn into big-budget territory. I'm just curious to see how he'll make a small movie after working on the huge stuff; the principle is all the same, of course, but the application of resources can be very different. One of Jackson's earliest hallmarks was an inventiveness with respect to mixing budget and ambition. That has seen him all the way through the Middle-Earth movies — you can't make films like these without a smart use of money, of course — but seeing him work in a smaller mode once more might be a real pleasure.
But what of the second Tintin film? Where does that fit in, or does it at all?
Meanwhile, with respect to The Hobbit, in the same interview Jackson gives the best clue yet about his interpretation of Smaug the Dragon:
Smaug is not Jaws or a monster. Smaug is a psychopath. Smaug is literally a cunning, intelligent psychopath who is laying in wait for these guys.
That's enough to get me a bit more interested for The Hobbit: The Desolation of Smaug, which opens on December 13 in the US.