Ben Kingsley Shot A "Secret Project" For Marvel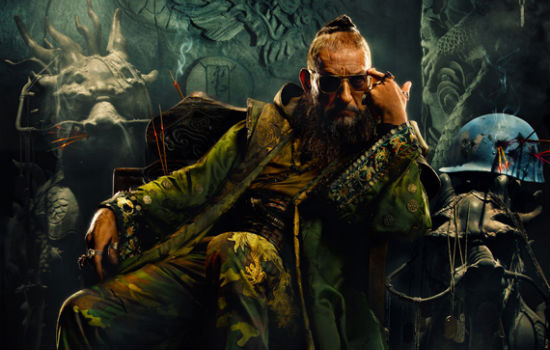 Marvel hired Sir Ben Kingsley to play The Mandarin, and wrote for him a character that was one of the most ballsy and brilliant (and therefore, to some, horrible) treatments of a Marvel character to hit film. Kingsley's Iron Man 3 role certainly got people talking, and for my money the crux of the character was one of the most effective blockbuster moments of the year so far.
So it's good to hear that the actor might not be done with the character just yet. While doing the press rounds for Ender's Game, Kingsley told one outlet that he's already shot something else for Marvel. But what is the project?
Kingsley told the Belfast Telegraph (via CBM):
It's a secret Marvel project. I'm not allowed to say any more, you're going to have to wait and see... I was with many members of the crew that were involved in 'Iron Man 3.' It was lovely to see them again. It was great to be with this wonderful family... I think they have enormous taste as creative artists. There's nothing lazy or gratuitous about their work. They are at the top of their game, and they're great company to keep.
The easy money here is on a one-shot short to appear on one of the future blu-ray releases of a Marvel film. The next one to hit disc will be Thor: The Dark World, and while a Mandarin/Trevor Slattery short on that disc doesn't make much sense, it's difficult to guess what else does. He could make a cameo in another film, yes, and if that's the case then the choices only open up to a few films, such as the sequels for Thor, Captain America, or The Avengers. (Difficult to see how Kingley's character could work his way into Guardians of the Galaxy.)
And while there's also the TV angle, if the actor was working with his Iron Man 3 crew, that would seem to rule out a spot on Agents of S.H.I.E.L.D., though the two projects have a few more crew members in common than I would have guessed, even if they're mostly in effects units. So what do you think Kingsley is talking about?