Nicolas Winding Refn Hires Polly Stenham To Write "All-Female Horror" Film 'I Walk With The Dead'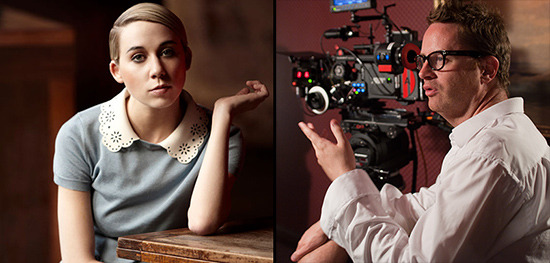 Nicolas Winding Refn is off Logan's Run, but he does have the television revamp of Barbarella to work on. As far as features go, his next project may well be a Tokyo-set film that has been called The Avenging Silence, and which he has likened (in some manner — don't take this too seriously, it turns out) to a prequel to Valhalla Rising. But details on that one are scarce.
In the meantime, there's also the development of the "all-female horror film" I Walk With the Dead, which Refn has been toying with for years, and which has been rumored to star Carey Mulligan. (Who also appeared in Refn's breakout film Drive.)
Now young UK playwright Polly Stenham is going to be the voice of the film; while the director normally writes his own scripts, in this case he's turning to an outside source to script. Why? Perhaps because, as he's said in the past, he's not great at writing female characters, and this film is meant to feature nothing but.
Stenham tells the London Evening Standard,
He's got a lot of stick for doing films some people think are violently misogynistic. So he approached me with the idea of doing something different.
We still don't know much about the film, other than that Refn once said it would have "lots of sex" and be set in Miami. Mulligan was still part of the project a few months ago, but as it takes time to get through the full screenwriting process, anything could potentially happen. (It isn't difficult to imagine that Mulligan is key to any potential financing plan, however, as the film was part of a two-film package with Gaumont that also financed Only God Forgives.)