See Vin Diesel And Tony Jaa Train For Action In 'Fast & Furious 7'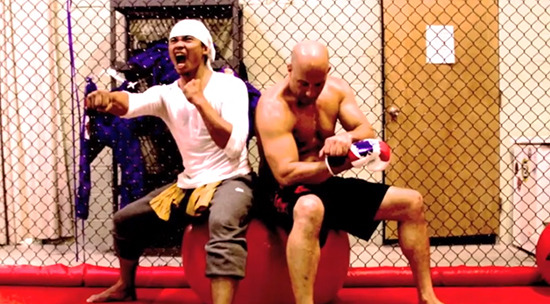 Vin Diesel keeps his fans happy by posting a lot of personal messages and little videos to Facebook. His latest, which is actually a "reward" to all the people who like him, is a behind the scenes video from the set of Fast & Furious 7. The film, directed by James Wan, also features Thai action phenomenon Tony Jaa, and this video features the two actors in a training session. Check it out below.
Fast & Furious 7 also stars Paul Walker, Jason Statham, Tyrese Gibson, Kurt Russell, Nathalie Emmanuel, Djimon Hounsou, Lucas Black and John Brotherton. It opens on July 11, 2014.