Video: Guillermo Del Toro Gives A Tour Of His Awesome Bleak House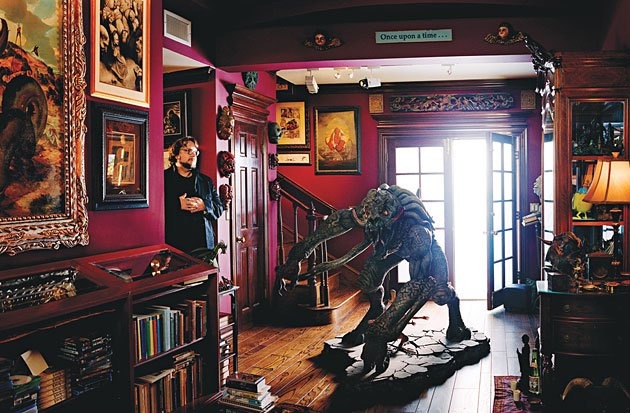 Skywalker Ranch, the Pixar Campus, Quentin Tarantino's home theater, Stanley Kubrick's estate: all places a film fan would kill to visit, but few ever get the chance to see. Another spot undoubtedly on that list is Bleak House. That's what Guillermo del Toro calls the additional house he bought to devote to his collection of cool stuff, including props, posters, toys, any -and everything you've ever wanted to own in the realm of sci-fi, fantasy, horror and movie memorabilia.
Most people never get to see it, but on the Criterion Collection DVD for Cronos, del Toro actually did a guided tour of the space. It's been online for about a year, but we were just turned onto it. And it's as awesome as you'd imagine.
Thanks to
(via
) for the heads up on this amazing video.
What's your favorite piece on display in this video?