Kevin Feige Discusses Daredevil, Punisher, Doctor Strange, A Solo Female Character, And Ultron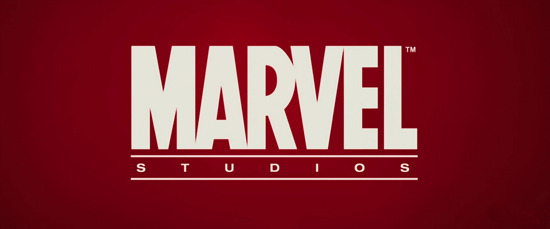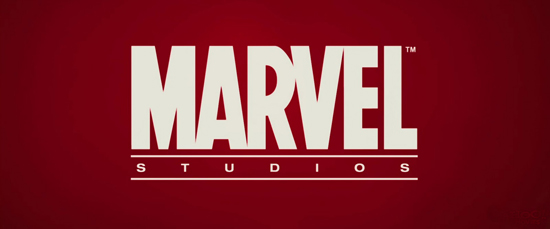 Marvel has had an impressive run at the box office since the debut of Iron Man in 2008, leading up to the billion-dollar success of The Avengers last year. The company is in its self-defined "phase two" right now, which began with Iron Man 3 earlier this year, and will continue with Thor: The Dark World, Captain America: The Winter Soldier, Guardians the Galaxy, and conclude with Avengers: Age of Ultron in 2015.
We know that phase three kicks off with Edgar Wright's Ant-Man, also in 2015. And as Feige did press for the new Thor film this past weekend, he was asked many questions about the further development of the Marvel Cinematic Universe. Will we see characters such as The Punisher, Daredevil, and Doctor Strange on screen? How about a solo film for a female character? When will we know the titles for the "mystery movies" dated for May 6, 2016, July 8, 2016, and May 5, 2017? And what's up with James Spader being cast as the title villain in the Avengers sequel?
Asked by Huffpo just what Marvel was looking for from James Spader, who will play Ultron in Avengers: Age of Ultron, Feige said,
Well, I think it will be more than a voice role — we'll be capturing his face and his body to create a whole performance. He's a very unique and incredibly exciting and unpredictable actor. And Ultron in the comics is a robot, but what's cool about him in the comics — and certainly how Joss Whedon is interpreting him for the movie — is that he is much more than just a robot. That he's infused with much character. And I don't want to say too much, but you can imagine James Spader will be very dynamic in his portrayal of this character.
Mike Ryan followed up by specifying that Spader would not be doing a "robot voice" for the film, and Feige laughed, "We did not hire James Spader to do a robot voice."
Before we get to the Avengers sequel, there will be Guardians of the Galaxy, directed by James Gunn. The film features an all-CG warrior called Rocket Raccoon, who will be voiced by Bradley Cooper. Guardians co-star Chris Pratt recently gushed about the character's potential, and Feige had a bit more to say on the subject, to Total Film.
Then there's the question of other characters that Marvel has yet to exploit. There are hundreds, but some seem more likely than others. Marvel recently took back the screen rights to Punisher and Daredevil, so what about them? Bleeding Cool asked Feige about their chances.
We're trying to figure out what to do with Daredevil now. Punisher could show up at one point. You know, once we get characters back into the Marvel fold we don't want to do something right away, we want to do the smart thing at the smart time.
Movies.com asked about Doctor Strange:
Doc Strange, as I've been saying for years, is a movie I believe we should make — we're just figuring out how to make it a great movie. It is in active development right now. Whether that's one of the movies we announce for 2016 or 2017, we have to see. I think it'll be the middle of next year before we announce officially what the post Ant-Man films will be.
And also about the possibility of a solo film featuring a female character.
Good question. I don't know what they're doing or what they're planning. I know we have numerous exciting female heroes, whether none of them are currently slated, some of them are in development — frankly, you can look at what Jane Foster does in [Thor: The Dark World], look at Pepper Potts literally saving the day and defeating the bad guy in Iron Man 3, and I'd say we already have great female heroes that are showcased and play major roles in our universe now. Captain America: The Winter Soldier, as you will see, features Black Widow in her biggest role yet in any of our films. In terms of a solo standalone female hero, I'm not sure when that will be. We make two movies a year, we've planned through 2015 and we have some ideas of what we're doing in 2016 and 2017, so we'll see what happens.
And while we're on the topic of those other films that remain unannounced at this point, Feige said,
We're a very tight-knit group at the studio, so all the movies are very, very coordinated. And we have them announced through the end of 2015, but are planning as far out as 2017. And sometime next year, we'll announce what those films are for '16 and '17.
YahooUK passes on the exec's comments with respect to TV development:
The TV division is up and running now, and Agents of S.H.I.E.L.D. was obviously their first series. I know they would love to bring more things to the TV screen. I'm not exactly sure what or when that will be. In terms of S.H.I.E.L.D., they sort of cue off of what's happening in the movies. And occasionally, they'll check in with us and go, 'Would it be ok if we play with this little aspect?' So it is quite coordinated. But again it's such a small group it doesn't feel like an overwhelming task. It's just a lot of fun.
Finally, there's the key question of how long some of Marvel's key behind the scenes people will be around. We know, for example, that Joss Whedon is under contract until 2015. What about Feige himself? Collider asked him:
I think it'll be awhile.  At least through the next phase or so.