This Week In Trailers: Wild Chicago, Spinning Plates, Like Father, Like Son, Why We Ride, The Crash Reel, Spinning Plates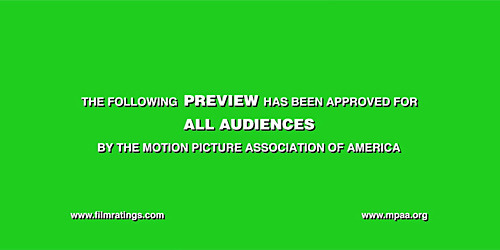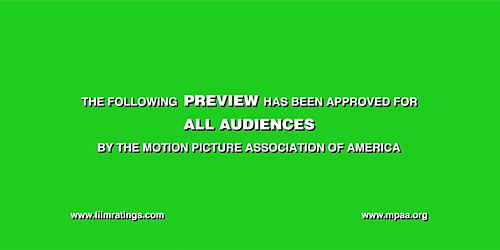 Trailers are an under-appreciated art form insofar that many times they're seen as vehicles for showing footage, explaining films away, or showing their hand about what moviegoers can expect. Foreign, domestic, independent, big budget: What better way to hone your skills as a thoughtful moviegoer than by deconstructing these little pieces of advertising? This week we cruise the urban jungle, get to know some food handlers, question our kids' lineage, ride a hog, and lose ourselves with major brain trauma.
Like Father, Like Son Trailer
Makes you hold your breath.
There's just something so deliciously wonderful about a trailer that can lay it all out in the first 10, 20 or 30 seconds. You get a feeling for the film, its pedigree, and why you should be pay attention for the rest of its running time. When we last saw director Hirokazu Kore-eda around these parts I was singing the praises of the trailers for his previous film, I Wish. The follow up here is just as powerful when you consider how we delicately dance from one beat to the next, picking up small narrative bits until we get the last piece that completes the puzzle. Once that is set in motion it just flows over you. The waves of emotion that managed to be captured in a tight time frame is astounding. You get exactly what is happening and the moral dilemmas, questions, and feelings that are stirred are all achieved so effortlessly you wonder why more trailers can't accomplish the same feat.
The Crash Reel Trailer
After watching one of the best sports documentaries I've seen this year, McConkey, there was something that needed to be said about this traler.
First of all, some of you have seen this already on HBO. This is making a theatrical run and a new trailer was cut to entice those of us not rolling in the cheddar, and not currently in possession of HBO, to get out and come get some. One of the things that the trailer hints at but doesn't really play up, which it should right out of the gate to get some serious initial traction, is that it's coming from director Lucy Walker who was nominated for an Oscar, is critically renowned, and has received a good number of award accolades. This isn't another snowboard film. It's something unique. I don't think it's even another phoenix-like rising from the ashes because the trailer doesn't sell that kind of story; it's more concerned with our protagonist's struggles just to stand up.
Why We Ride Trailer
Why DO people ride motorcycles?
I get it but I don't get it. Maybe because I'm a completely emasculated man I don't appreciate what it means to ride a motorized bike. Director Bryan H. Carroll brings what I think is a fundamental exploration of a subculture that is all around us. Some are weekend poseurs who rock the leather but then drive their M-series BMW Monday through Friday and then there are the dudes who you see no matter what the weather condition just embracing the freedom it gives them on a daily basis. I've seen only one documentary that has truly stayed with me, 2011's TT3D: Closer to the Edge was simply incredible, but this I think will be more accessible only from the standpoint that it looks to be more general, more philosophical into what makes someone a motorcyclist. The trailer floats between insightful and needlessly bombastic but there's a real focus here on capturing this community in a way that's honest and straightforward. It even tickles the recesses of your reptilian brain that control the giddiness you feel when something looks fun. For that, it connects emotionally with the viewer and is good enough to watch all the way through.
Spinning Plates Trailer
This one goes in a different direction.
Never mind that you might have never heard of director Joseph Levy. You might have seen his producer fingers all over George Lucas in Love that came out in 1999. His work here is at first interesting because we're introduced to three restaurateurs who come from varied backgrounds. You have the relative hole-in-the-wall Mexican food joint down in Tucson, Arizona; the real life version of what a classy Old Country Buffet should look like; and then you have the three star Michelin rated Alinea where you can dine for roughly $400-500 per couple sans liquor.
I'm not sure why I was so fascinated with this juxtaposition but the way we move between the three of these places so effortlessly, the inherent connections between them all was made quite clear. It moves beyond something like 2011's El Bulli: Cooking in Progress and delves deeper into the motivations of what keeps those who make food for the rest of us to do it day in and day out. It's that hint of this documentary pivoting towards a grander meaning which propels it forward and keeps its emotional talons firmly dug into your heart. It's just flat out sad to see someone losing their livelihood, so focusing on setbacks just sets up a story that makes you do nothing else but see if there's better days for those we meet.
Wild Chicago DVD Trailer
This is the nexus. I also offered Channel 11 $1,000 for a copy of every episode.
It was after a baseball game on a Friday night in 1989 as a young prepubescent growing up in the northwest suburbs of Chicago I stumbled upon this show that would forever alter my artistic and pop culture sensibilities. It was a program called Wild Chicago on the local PBS station and it was all about finding unique stores, locations, events and goings on inside the urban jungle of Chicago. With people who talked in the way you're accustomed to from those new State Farm commercials, to getting a better understanding that city life meant more than a place where you carouse or go for a night on the town, there was a genuine sense of appreciation about the city's hidden nature. It was deeply influential in defining what I thought Chicago, or any city for that matter, was all about at its heart. Hosted for years by Ben Hollis, the Emmy award winning show was a critical hit. Thankfully we have this trailer that sells anyone who is even tangentially interested in a series dedicated to the offbeat side of a metropolis as big as Chicago. For all the free entertainment, it's the least a rabid fan can do. BT Dubs, WTTW, Channel 11, Window to the World, the offer still stands.
Nota bene: If you have any suggestions of trailers to possibly be included in this column, even have a trailer of your own to pitch, please let me know by sending me a note at Christopher_Stipp@yahoo.com or look me up via Twitter at @Stipp
In case you missed them, here are the other trailers we covered at /Film this week: