Netflix To Experiment With DVD-Style Extras For Original Content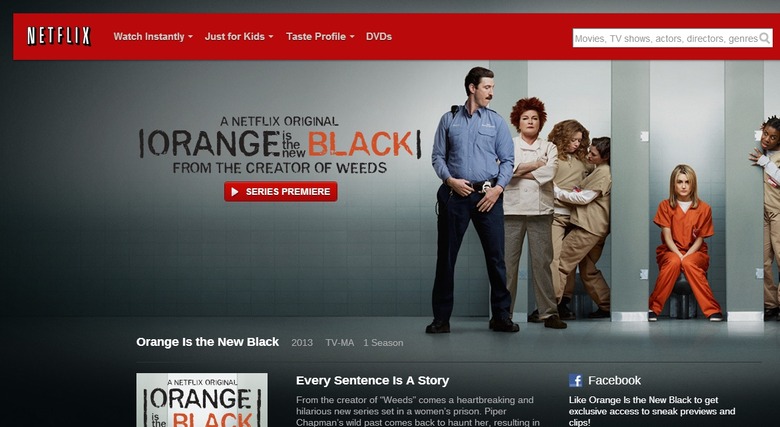 As convenient as Netflix is, it does have its downsides. One is the lack of "extras" for any of its titles. If you want deleted scenes, directors' commentaries, blooper reels, or behind-the-scenes videos, you're better off grabbing the actual Blu-ray or DVD.
But if a new experiment by Netflix goes well, we may have one less reason to cling to physical media. Todd Yellin, Netflix's VP of product innovation, has revealed that the company may test bonus features for its original content like House of Cards or Orange Is the New Black. More about Netflix's plans after the jump.
While Yellin noted that "no one ever knew how many people were really watching" the special features on Blu-rays and DVDs, he seemed willing to take a risk. "If you are not testing things that fail, you are not testing aggressively enough," he said. "At Netflix, like any company, we have a certain number of chips to keep on innovating on our product. I want to keep on pushing those chips in the right thing to make a better and better user experience."
If the DVD-style extras for original Netflix titles are well received, Yellin said, Netflix could eventually offer such bonus features for content from partners as well. "Hopefully if we try something like that," he said, "we have that lightning bolt of an idea that it's more than just a tiny percent user game."
Netflix has made no official announcement at this time, though a spokesperson confirmed to PC Mag that "we're thinking about testing that." The company has long demonstrated a belief that streaming, not DVDs, were the future. This seems like a step in that direction.