Nintendo Considering Interactive 'Legend Of Zelda' Movie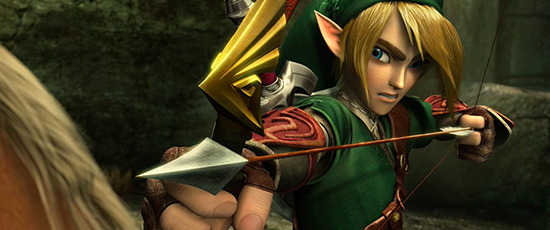 Nintendo's Zelda game series seems tailor-made for a film adaptation, but after the notiorious failure of the Super Mario Bros. movie the company is understandably gun-shy when it comes to bringing games to the big screen.
Nonetheless, Zelda film ideas have come and gone. The studio Imagi tried out for one years ago (see their pitch reel here) and there have been other conversations. Now Eiji Aonuma, in charge of Zelda for Nintendo, says that he's talked about movie ideas with game designer Shigeru Miyamoto, and that they've come to a conclusion that might not be exactly what fans want.
Aonuma told Kotaku,
This is something that me and Mr. Miyamoto talked about. If we were to make a Zelda title, if we had interest in doing that, I think really what would be most important to us is to be able to play with the format of a movie, make it more interactive, like you're able to take your 3DS into the theater and that leads you into participating in it somehow. We wouldn't want to make it the same as any other movie. We want to somehow change what a movie is.
Given the general approach film die-hards have to the intrusion of small glowing screens on the theater space, that idea might not go over well with many. Besides, it would undercut the best aspects of both games and film. Offering audiences some "interactive" experience (not unlike the recent Little Mermaid "second screen" shows from Disney) would distract from any dedicated storytelling in the film. And the need to be linked (ahem) directly to the film would limit the possibilities in the game. Why bother?