Is Pixar Working On 'Cars 3'?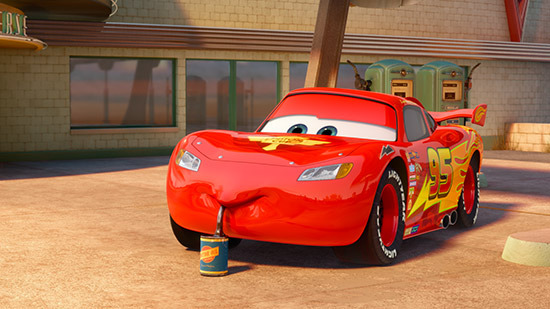 Pixar lovers unhappy about the studio's recent turn toward sequels won't be happy to hear that yet another one may be racing down the pipeline.
Michael Wallis, a historical consultant and voice actor who's worked on the two previous Cars films, has revealed that a third Cars is in the works. It's unclear just how far along the project is at this point, but it's far enough that he already has some plot details. Hit the jump to see what Wallis had to say.
Wallis is the author of Route 66: The Mother Road, and he's served as the voice of the Sheriff in Cars and Cars 2. He's not a decision-maker at Pixar, so his comment is not an official confirmation and should not be treated as such.
But it seems like just a matter of time before Pixar announces Cars 3 for real. Disney CEO Bob Iger has previously hinted that another sequel, besides Finding Dory, would arrive within the next five years or so, and Cars 3 seems like an obvious move.
Although the first two Cars movies weren't much loved by critics, they were a smash hit with kids. Together, the films have earned over $1 billion at the box office, plus another several billion in merchandising sales. There's even a Cars Land at Disney California Adventure, with another one planned for Disney's Hollywood Studios in Florida.
As for when Cars 3 might hit, Iger's earlier comment suggests that they're thinking of 2017 or thereabouts. Pixar already has June 16, 2017, November 22, 2017, and June 15, 2018 locked in, so Cars 3 could conceivably take one of those slots.