'Non-Stop' Trailer: Who Would Be Dumb Enough To Hijack Liam Neeson's Airplane?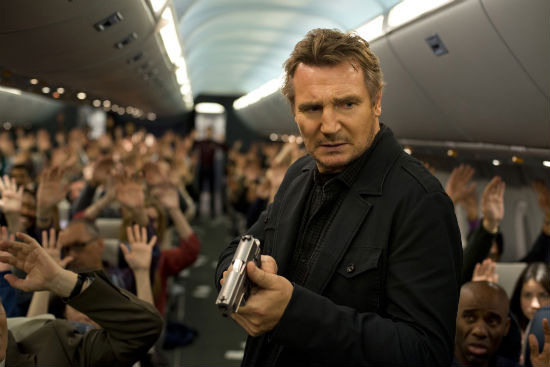 Liam Neeson's action-star career resurgence has been an exciting ride. Sure Taken 2 wasn't as good as the first and Unknown stunk, but Neeson's permanent charisma makes him exciting and believable as the aging hero in films like The Grey.
Not as believable as "Neeson the action star" is the plot of his new movie, Non-Stop. But that's half the fun isn't it? Neeson plays an Air Marshall on a transatlantic flight who is framed for a hijacking as he's simultaneously trying to stop it. He's joined on board by Julianne Moore and Downton Abbey's Michellle Dockery with Jaume Collet-Serra directing. It hits theaters February 28 and you can see the first trailer below.
Thanks to Apple for this trailer.
And here's the poster.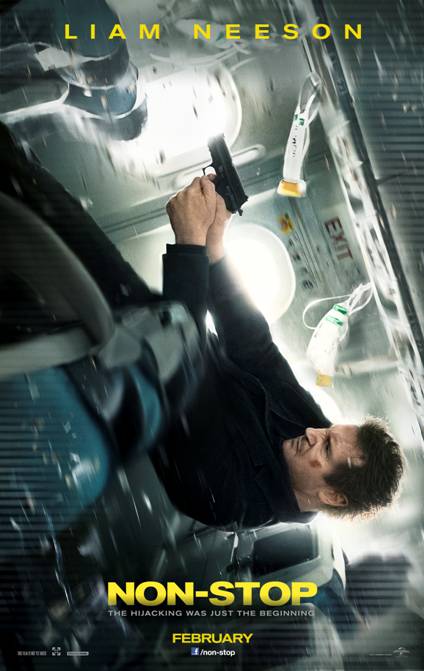 Non-Stop looks really stupid, but also potentially really fun. The twist on the traditional hijacking storyline seems clever and I'll watch Neeson, Moore and Dockery in anything. Do you think it'll be a hit?
Here's the official plot description:
Global action star Liam Neeson stars in NON-STOP, a suspense thriller played out at 40,000 feet in the air. During a transatlantic flight from New York City to London, U.S. Air Marshal Bill Marks (Neeson) receives a series of cryptic text messages demanding that he instruct the government to transfer $150 million into an off-shore account. Until he secures the money, a passenger on his flight will be killed every 20 minutes. NON-STOP, which reunites Neeson with UNKNOWN director Jaume Collet-Serra and producer Joel Silver, co-stars Golden Globe Award winner Julianne Moore and will be released by Universal Pictures on February 28, 2014.