Joseph Gordon-Levitt Shoots Down 'Ant-Man' Rumor: "Nothing But Lies"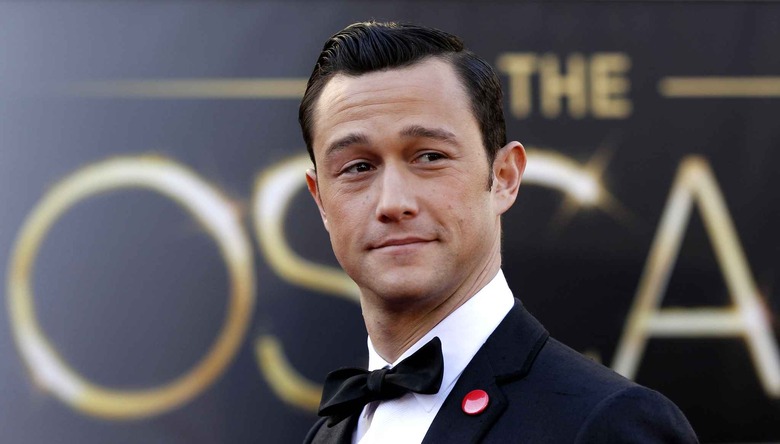 The Internet has been all a-flutter over last night's news that Joseph Gordon-Levitt and Paul Rudd were the top picks to lead Edgar Wright's Ant-Man, but now it seems we can cross one of those names off. In an interview today, Gordon-Levitt dismissed the talk as mere "rumors."
Meanwhile, Wright maybe, possibly, indirectly referenced the report in a cryptic new tweet that reveals nothing at all. Hit the jump to read his comments.
"There are always rumors. I talk a lot about my future projects, so if you haven't heard me talk about it, it means it's nothing but a rumor," he said. "People like to write about [rumors]." Gordon-Levitt also added that reports of his having passed auditions or screen tests for the role were "nothing but lies."
For his part, the director tweeted:
A very good question. pic.twitter.com/RoeGlc58y1

— edgarwright (@edgarwright) October 14, 2013
Which may or may not be a comment on the Ant-Man casting talk swirling around. Fans can and will look for clues in that enigmatic message, but at the end of the day it doesn't actually tell us anything.
Yesterday's story indicated that both Gordon-Levitt and Rudd were expected to meet with Marvel and Wright, at which point a choice would be made. Rudd would seem to be the frontrunner if Gordon-Levitt is really out, but there's still time for the studio to add some other candidates to the mix.
It's certainly possible that Gordon-Levitt is fibbing; he wouldn't be the first actor to do it. Or maybe he's being honest here, and the original report was just incorrect. It's tough to get reliable inside info on Marvel casting. Remember how Zachary Levi and Jim Sturgess were supposedly the final contenders to lead Guardians of the Galaxy, before Chris Pratt came out of nowhere to clinch the part?
Whether Gordon-Levitt is likely to play Ant-Man or not, it is clear is that Marvel is interested in him. He was one of the actors considered for that Guardians role (though to be fair, so was every other young, white, male actor in town), and there were rumors a while back that the studio wanted him to lead Doctor Strange.
Wright can take some time with his decision, as Ant-Man won't open until July 31, 2015.