Dwayne Johnson Cast In Disaster Pic 'San Andreas'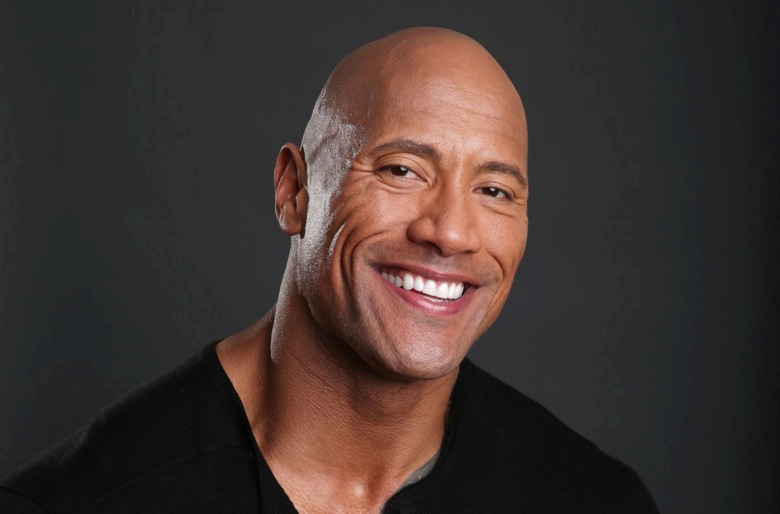 Dwayne Johnson did such a good job reviving the Journey to the Center of the Earth franchise that New Line is giving him an opportunity to jumpstart one of his own.
Johnson has been set to star in San Andreas, a 3D disaster pic which, despite what you may have guessed from the title, is not related to Rockstar Games' Grand Theft Auto: San Andreas. Brad Peyton is directing from a script most recently rewritten by Carey and Chad Hayes. Get plot details and more after the jump.
The plot centers on a massive earthquake which hits California. Johnson will play a man who must travel across the state during the disaster to rescue his estranged daughter. The property is seen as having franchise potential. Does that mean New Line plans to unleash a whole series of earthquakes on the West Coast, or will they mix it up with other kinds of natural catastrophes?
In any case, Variety reports that San Andreas is a top priority for New Line and Johnson. They also plan to work together on a third Journey movie — the second one, starring Johnson, earned an impressive $335 million worldwide, so a sequel is practically a foregone conclusion — but San Andreas will move first.
Johnson has had a fantastic year, starring in four movies: Snitch, G.I. Joe: Retaliation, Pain & Gain, and Fast & Furious 6. G.I. Joe: Retaliation beat its predecessor at the worldwide box office by $70 million, while Fast & Furious 6 was the highest-grossing installment of the entire series. Johnson stars next year in its sequel, Fast & Furious 7, along with the Brett Ratner-directed epic Hercules: The Thracian Wars.
San Andreas has been developing for a couple of years already, and progress seems to be picking up steam. The current plan is to shoot in early 2014, which means it could hit theaters by late next year.