'Raiders' Will Tell Story Of Kids Who Made An Indiana Jones Fan Film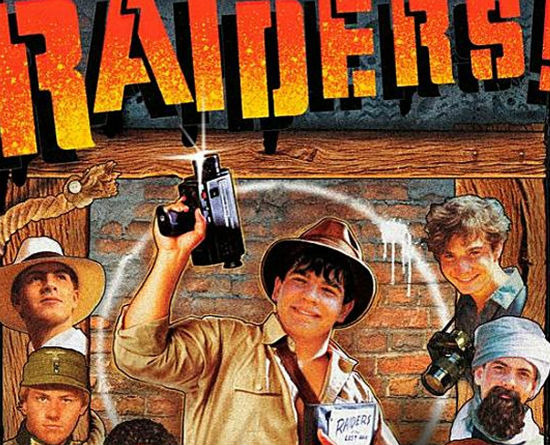 Though you may not know their names, odds are you've heard the story of Chris Strompolos and Eric Zala. They're the two long-time friends who, at the age of 11, set out to make a shot by shot remake of Raiders of the Lost Ark. And they did! It took them seven years, but their homemade version of Steven Spielberg's 1981 masterpiece has since become a cult classic, screening at small festivals and repertory houses before being documented in the book Raiders by Alan Eisenstock. Now, in a beautiful twist of fate, Hollywood has bought the rights to that book and plan to make Strompolos and Zala's filmmaking adventure into an adventure film of its own.
Jeremy Coon, who produced Napoleon Dynamite, has just optioned the rights to Eisenstock's book. He plans to first direct a documentary about the story, then turn that into a narrative feature. Strompolos and Zala are attached as producers and their life rights are part of the deal. Deadline broke the news of the deal and spoke exclusively with Coon about it. He fully admits the film will likely need the blessing of George Lucas and Steven Spielberg to move forward but said "If you took the first 20 minutes of the movie Super 8, and played it as comedy, that's how I see this."
So: a documentary-turned-feature about kids who remade a movie. This is meta on so many levels, but it's well-deserved and incredibly cool.
Here's the trailer for the book Coon optioned. Do you think this is going to come to fruition?