'Fifty Shades Of Grey' Eyes New Leads; 'Closer' Scribe To Polish Script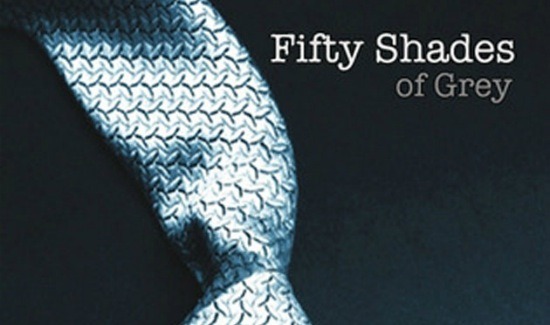 With just weeks to go until shooting, Fifty Shades of Grey hit a big snag this weekend when Charlie Hunnam abruptly dropped out of the lead role. His decision left director Sam Taylor-Johnson scrambling to find a replacement, and the word is that Jamie Dornan and Alexander Skarsgard are among the actors being eyed.
Meanwhile, as Taylor-Johnson gets that casting in place, Closer scribe Patrick Marber will be working on quick polish of the script by Kelly Marcel. Get the latest updates on the much-discussed romance after the jump.
BREAKING: CLOSER scribe PATRICK MARBER hired to do a quick polish of FIFTY SHADES OF GREY script as JAMIE DORNAN enters contention for Grey.

— Jeff Sneider (@TheInSneider) October 14, 2013
Hunnam's official reason for dropping out was "scheduling conflicts," but there have been rumors that he was really nervous about the publicity that'd follow such a high-profile role. Especially as his casting proved so controversial among fans of the source material.
Dornan is a 31-year-old actor from Northern Ireland best known for his appearances in the TV series Once Upon a Time and The Fall. He's also appeared in the features Marie Antoinette and Shadows in the Sun. He's not nearly as famous as Hunnam is, but that could be for the best since those same Fifty Shades readers probably have fewer preconceptions about him.
THR adds that Skarsgard, a fan-favorite choice who has previously expressed an interest in the role, is also on the list of possible replacements. The Swedish actor has no problem with sexually explicit material and nudity, as he's shown on the HBO series True Blood. He's currently shooting a supporting role in Phillip Noyce's YA adaptation The Giver.
In addition to Dornan and Skarsgard, the studio is also revisiting its original wish list which included such names as Theo James and Christian Cooke. Not among the possibilities is Garrett Hedlund, who got an informal offer before Hunnam was chosen but is now tied up shooting Unbroken. Dakota Johnson remains on board as Anastasia Steele.
Marber's hiring came just before Hunnam left. The Oscar-nominated (for Notes on a Scandal) scribe is expected to do some character work on the script, along with general polishing. He previously worked with Taylor-Johnson on the short film Love You More. Marber's previous work includes Closer, which wasn't technically an S&M film like Fifty Shades but which dealt with the dynamics of love, sex, and power between its four main characters.
Fifty Shades of Grey is still scheduled to open August 1, 2014.