Quentin Tarantino Calls Israeli Thriller 'Big Bad Wolves' The "Best Film Of The Year"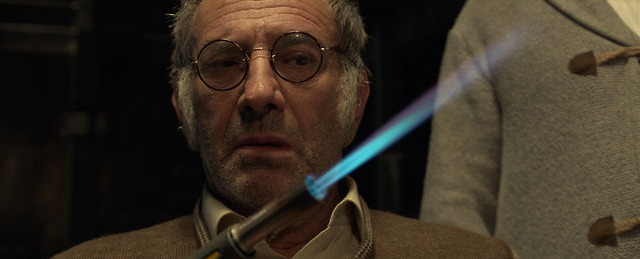 A couple weeks ago at Fantastic Fest, a lot of people were talking about the Isreali revenge film Big Bad Wolves. Written and directed by Aharon Keshales and Navot Papushado, the film follows a detective (Lior Ashkenazi) who is hot on the heels of a the man he believes to be a murderer of children (Rotem Keinan).
The film also played the recent Busan International Film Festival, and as we know, Quentin Tarantino was on hand at the fest. During a post-show Q&A about Big Bad Wolves, the director praised the film saying, "Not only is this the best film in Busan, this is the best film of the year."
While Magnolia has distribution rights to the film in the US, there's no date set at this point. But you can have a look at a festival trailer, below.
[Haaretz, via The Playlist]