Bill Murray Joins Bradley Cooper, Emma Stone In Cameron Crowe's Untitled Hawaii Project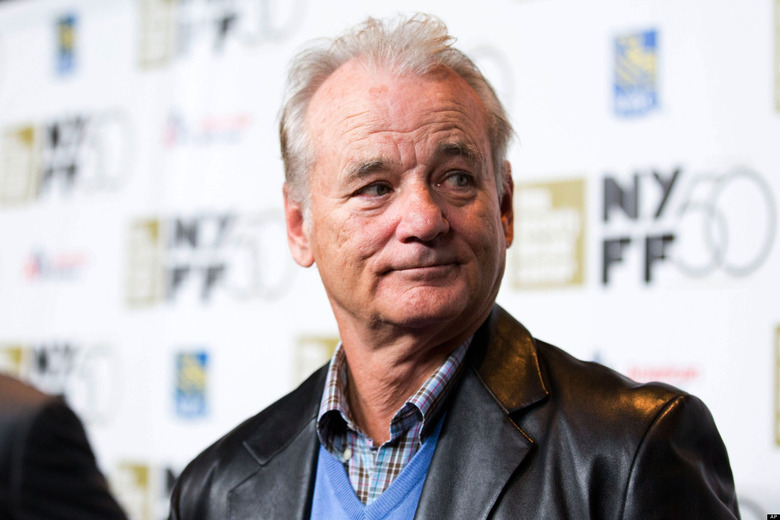 Emma Stone's Zombieland character would probably be thrilled to hear the latest update on Cameron Crowe's untitled Hawaii project. Bill Murray has just signed on for the romantic comedy, joining Stone, Bradley Cooper, Rachel McAdams, and more. More details on the plot and cast after the jump.
Cooper leads as a disgraced defense contractor who heads to Hawaii to oversee a weapons satellite launch. Once there, he meets and falls for an Air Force pilot (Stone), who changes his mind about his assignment. The pair then try to stop the launch with the help of some mystical island forces.
McAdams signed on several months ago to play Cooper's ex, and Jay Baruchel (who had one of his first film roles in Crowe's Almost Famous) will play Cooper's stepbrother. Danny McBride, Alec Baldwin, and Edi Gathegi are also among the cast.
Murray's role is being kept under wraps for now. This marks Murray's first time working with Crowe, though he's collaborated with the film's producer, Scott Rudin, several times before.
Murray had a solid 2012, starring in Hyde Park on Hudson and Wes Anderson's Moonrise Kingdom (which Rudin produced). He reunites with Anderson yet again in The Grand Budapest Hotel, which opens next year. Other upcoming roles for Murray include George Clooney's The Monuments Men, due out December 18, and the comedy St. Vincent de Van Nuys.
Crowe's last film was We Bought a Zoo, a sweet — some might say too sweet — family drama about a bereaved man who impulsively buys a zoo. It received mixed-to-positive reviews from critics and earned $120 million at the box office. Production on Crowe's next began in Hawaii on September 28. No release date has been set.
[Source: TheWrap]