Star Wars Bits: Harrison Ford And Benedict Cumberbatch Joke About 'Episode VII;' Plus 'Rebels' Poster And Toys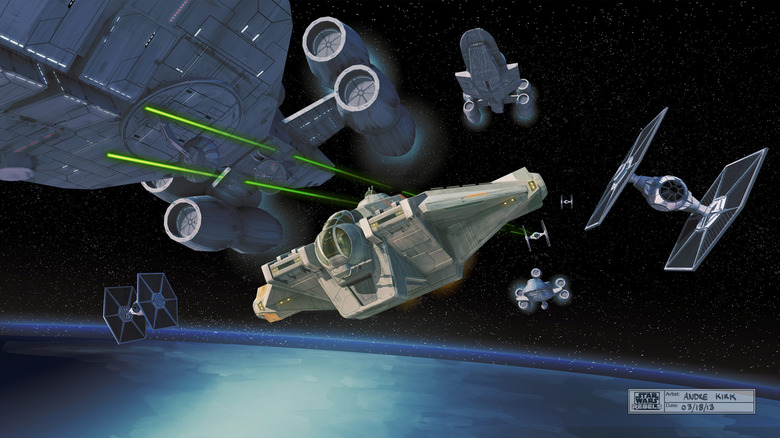 While fans anticipate official news in regards to Star Wars Episode VII, we have some official news about Star Wars: Rebels instead. Rebels is the upcoming Disney XD animated series that takes place between Episodes III and IV. It details the creation of the Rebel Alliance which will eventually transport blueprints in an R2 unit. The show premieres next year, and its promo team is hitting New York Comic-Con on Saturday with lots of new info. Before that, there are a few new details and a new poster. Check it all out below, along with the following:
Watch Harrison Ford and Benedict Cumberbatch awkwardly avoid Star Wars Episode VII questions.
Read an official description of Star Wars Rebels. 
Check out the official toy packaging for the show.
A new classic Star Wars comic is on the way.
This is fantastic. Harrison Ford and Benedict Cumberbatch, each promoting other films, ended up on the same couch on the UK's Graham Norton show. The host jumped right in with the Star Wars Episode VII questions and Cumberbatch exhibited an exceeding amount of knowledge about the film. "I think it's okay to say you're in it," he says. Which sounds like saying "It's not okay to say I'm in it." Then Ford jokes about not being sure about it and neither man says "Yes" or "No."  After watching this nonsense, there will be no doubt in your mind they are both in the film. Thanks to Jeremy C on Twitter for the video.
Below is an official propaganda poster from Star Wars Rebels, as revealed by Entertainment Weekly. We should have more info on how it fits into the show on Saturday, once the show has its big New York Comic-Con panel.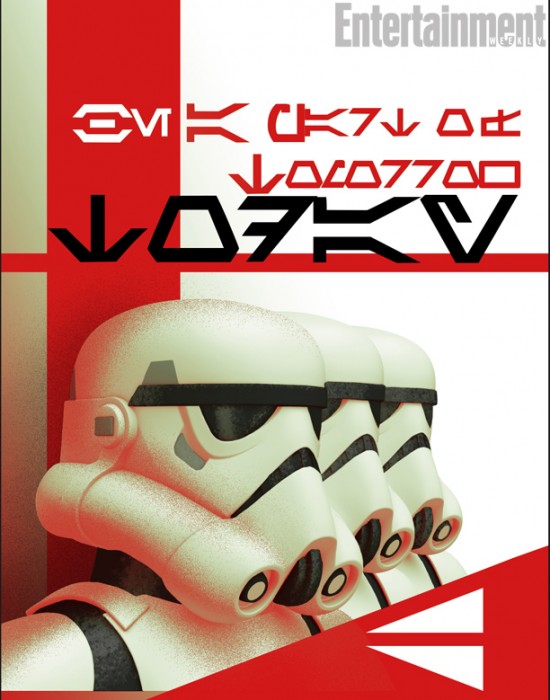 Bleeding Cool has an official description of the show that shines some light on the poster. Here goes:
Star Wars Rebels continues the epic tradition of the legendary Star Wars saga with all-new exciting, action-packed adventures. It is a dark time in the galaxy, as the evil Galactic Empire tightens its grip of power from world to world. As the series begins, Imperial forces have occupied a remote planet, ruling with an iron fist and ruining the lives of its people. But there are a select few who are brave enough to stand up against the endless Stormtroopers and TIE fighters of the Empire: the clever and motley crew of the starship Ghost. Together, this ragtag group will face threatening new villains, have thrilling adventures, and become heroes.
I wonder if that concept art above is the Ghost?
Speaking of Rebels, just in case you missed it earlier this week, here's what the toy packages will look like. They're really pushing those Stormtroopers.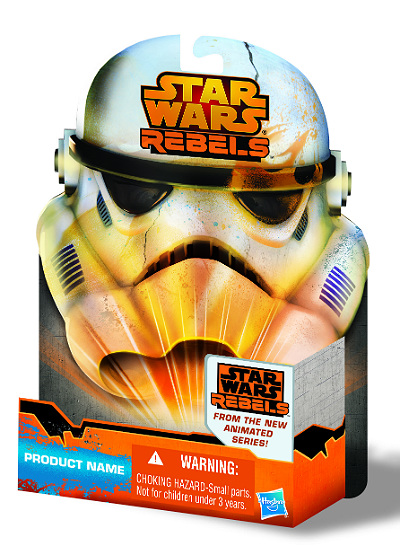 Finally, Bleeding Cool also reports a new Dark Horse comic set during the Classic Trilogy is coming soon, written by Matt Kindt.