One Year Before 'The Maze Runner' Hits Theaters, Fox Gets Moving On The Sequel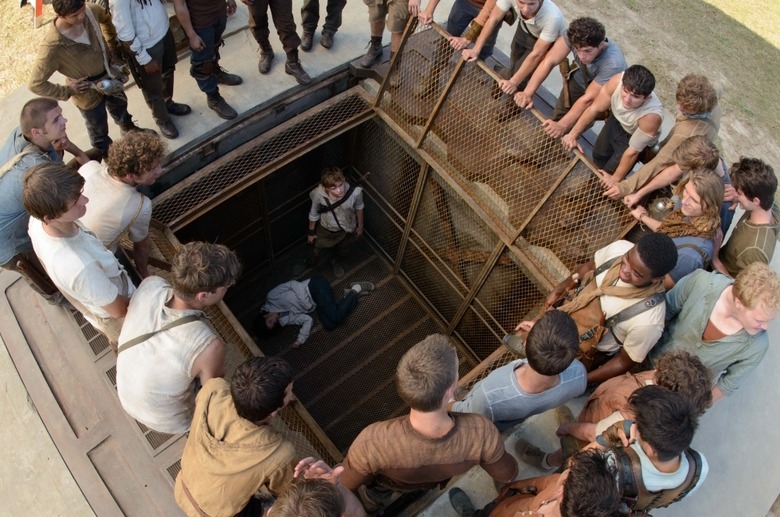 The Maze Runner has yet to prove itself as the next Hunger Games, if only because it's not even set to open for another year. But 20th Century Fox is feeling pretty confident in the film, to the extent that they've already begun work on the sequel.
The studio has just optioned the rights to The Scorch Trials, the second installment of James Dashner's four-part dystopian YA saga. (Yep, another one.) T.S. Nowlin, who co-wrote the first movie, is set to script, under the supervision of The Maze Runner director Wes Ball. More about the movie and its possible follow-up after the jump.
The Scorch Trials picks up shortly after the events of The Maze Runner. Book 3, The Death Cure, completes the main plotline. A prequel, The Kill Order, was released in 2012.
Ball is known for his short film "Ruin," which he and Nowlin are adapting into a full-length film for Fox. The Maze Runner marks Ball's feature directing debut. Nowlin's credits include the upcoming films Agent 13 and Our Name Is Adam. He also did work on the Fantastic Four movie being directed by Josh Trank.
It's worth pointing out that, for all of Fox's ambitious plans, there's no guarantee a sequel will ever actually happen. Consider another recent YA adaptation, The Mortal Instruments. Constantin Films cast Sigourney Weaver in the sequel weeks City of Ashes before the first film opened, only to delay their plans indefinitely when City of Bones flopped.
Still, studios consider the franchise potential inherent in these YA properties to be a huge part of their appeal, so it makes sense that Fox is preparing for the best. The Maze Runner opens September 19, 2014.