DreamWorks Will Eventually Reinvent 'Voltron,' 'Masters Of The Universe' And Other Properties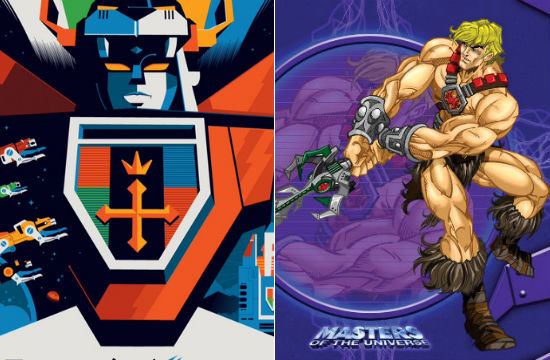 In 2012, DreamWorks Animation acquired the library of Classic Media, a company that owns the rights to many pop culture brands. Some examples are Masters of the Universe, Voltron, Rocky and Bulwinkle, Lassie, Mr. Magoo and Where's Waldo, but the company owns even more than that. As far as the public knows, nothing has really happened with the purchase yet but, the CEO of the company revealed the plans are big.
Jeffrey Katzenberg believes the Classic Media library is to DreamWorks what the Marvel library is to Disney. And, in the future, the company plans to "reinvent" these franchises.The Wrap reported on these quotes, which came from the same Keynote where Katzenberg talked about wanting to spend $75 million for more Breaking Bad episodes. He talks about that at 33:50, but for the Classic Media stuff, you'll want to go to 28:50.
Here's the most important quote:
It's not, 'What are we going to do with those 6,100 episodes we have' ... although we'll get value out of those ... the real opportunity is to take every one of those franchises and reinvent them. And that's what we will set out to do.
You can look at the entire Classic Media library at that link. Click on "Portfolio." It's impressive to say the least. It also includes a lot of properties that we've already seen movies for at other studios – Mr. Magoo, Lone Ranger, Transformers Godzilla, Lassie, Dick Tracy and others. So I'm not quite sure how those work out. I'm also not quite sure how the long in-development live action films for Voltron and Masters of the Universe will be affected by this. But – the main take away is, a few years down the road, we might get DreamWorks Animated films based on Voltron, He-Man, Lassie and more. And that's something to look forward to.