Superhero Bits: Amazing Spider-Man 2, Arrow, Thor: The Dark World, Batman, Kick-Ass, Agents Of S.H.I.E.L.D.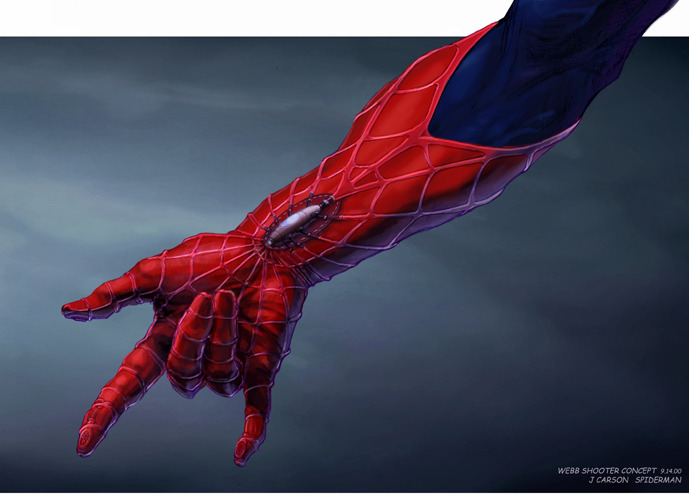 What's the name of the new Batman comic book coming in 2014? How does Hans Zimmer describe The Amazing Spider-Man 2? Want to see a toy of The Winter Soldier from Captain America: The Winter Soldier? Is Quentin Tarantino a Batman fan? Which DC easter eggs were in the first episode of Arrow? What secrets are revealed in a treasure trove of Sam Raimi Spider-Man concept art? Read about all this and more in today's Superhero Bits.
Loki featurette for Thor: The Dark World, via Superhero Hype.
Ellen Page spoke to Collider about X-Men: Days of Future Past:
I don't think I can tease you at all, 'cause I'd probably get my head chopped off if I said something I shouldn't, but all I can say is that I think it's gonna be really incredible and I think what Bryan is making is ambitious and exciting, and I know he'll pull it off, and I'm just totally stoked to be back.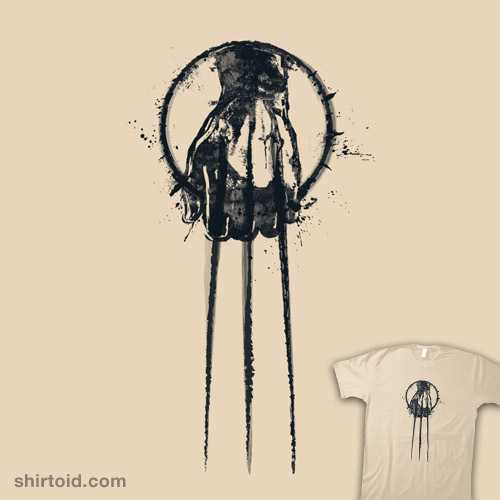 Shirtoid posted this Wolverine T-shirt.Quentin Tarantino doesn't think Batman is a very interesting character.
Warner Bros. released a tease of the Batman: Arkham Origins score.
Comic Book Movie put together a bunch of easter eggs from the Arrow season 2 premiere.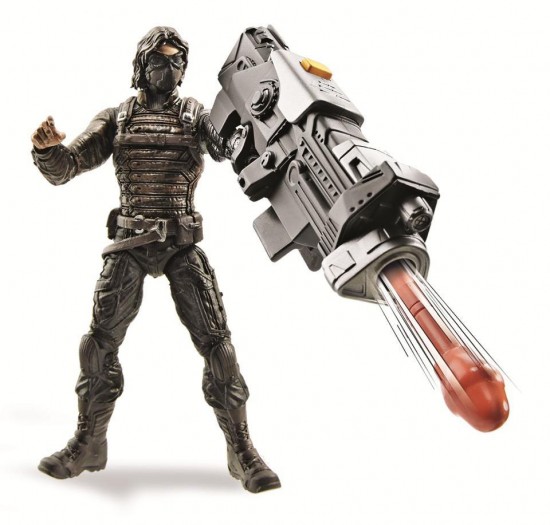 Hasbro released official images of toys from The Amazing Spider-Man 2 and Captain America: The Winter Soldier, including the one above.
Mark Millar is currently writing the last issue of Kick-Ass of all time.
Due to the amount of graphics and images included in Superhero Bits, we have to split this post over TWO pages. Click the link above to continue to the second page of Superhero Bits.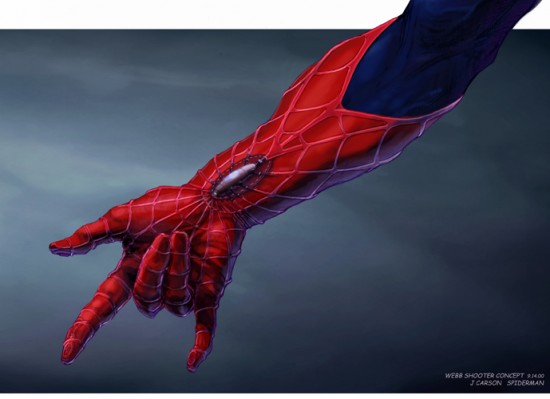 Film Sketchr and Comic Book Movie posted a bunch of beautiful concept art from the Sam Raimi Spider-Man trilogy, including Black Cat – who got cut out – the webshooters, Green Goblin and more.Collider spoke to Hans Zimmer about his work on the music for The Amazing Spider-Man 2.Stan Lee talks about superhero science to PBS. Via Gizmodo.ScreenCrush got to the bottom of that Punisher/Iron Man 3 thing.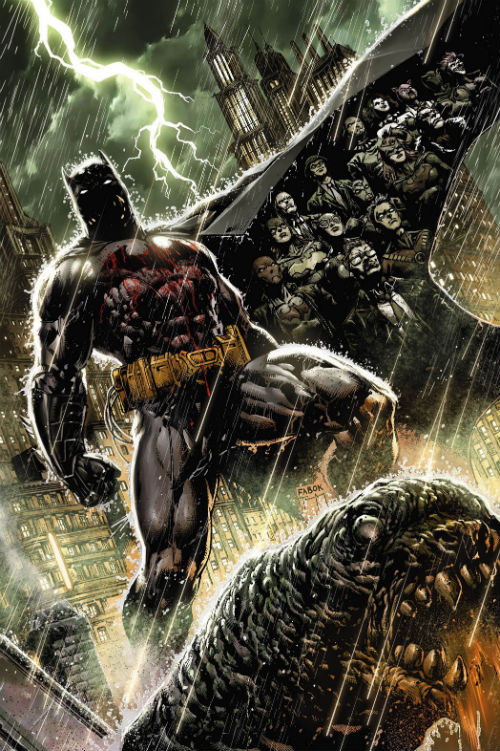 DC revealed a new Batman comic is coming out in 2014: Batman: Eternal...
...and HitFix has some exclusive details on the new Batman: Eternal series.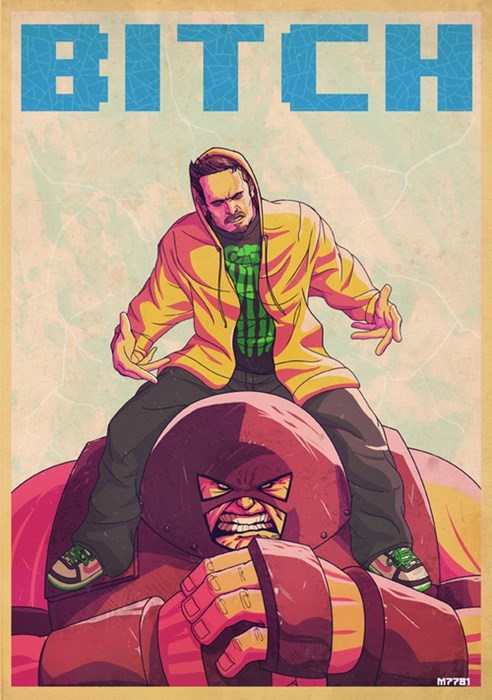 Jesse Pinkman gets his Juggernaut on.
Pajiba rips on Agents of S.H.I.E.L.D. with Buffy gifs. Funny stuff