Marvel's 'Agents Of S.H.I.E.L.D.' Gets Full Season Pickup; Titus Welliver To Appear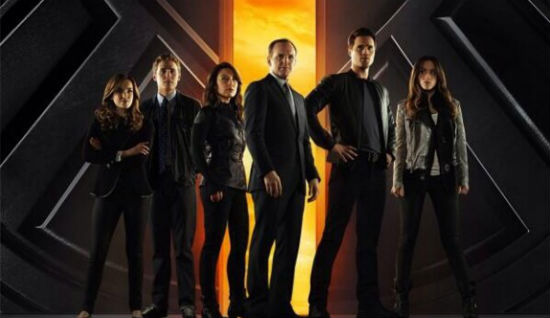 The "back-nine" either refers to the second half in a round of golf, or the nine additional episodes a network TV show gets once it shows staying power. And since this isn't a golf website, it must mean Marvel Studio's first TV show, Agents of S.H.I.E.L.D., just got a full season pickup for nine more episodes. The back-nine, as it were.
After debuting to stellar numbers, the show has dipped in subsequent weeks, but with competition from two of TV's most popular shows – NCIS and The Voice -  ABC felt confident enough to renew the show for a full season. We'll be seeing a lot more of Agent Coulson and the gang. This year at least.
Below, also read about Lost actor Titus Welliver, who will be reprising his S.H.I.E.L.D. role on the show.
The Hollywood Reporter broke the news of the show's pick up.Marvel revealed Welliver, who played Agent Blake in Marvel One-Shot: Item 47 on The Avengers Blu-ray, will be reprising that role on the sixth episode of the show. Here's the synopsis:
"FZZT" – When floating bodies turn up, Coulson and the Agents of S.H.I.E.L.D must hunt down an elusive killer. No one is safe–not even the team–on "Marvel's Agents of S.H.I.E.L.D." on the ABC Television Network.
Will Welliver's return bring in more references to the Chituari technology that's been seen in the show? I guess we'll find out in a few weeks.