Christoph Waltz And Chris Pine Could Be The Horrible Bosses In 'Horrible Bosses 2' [Updated]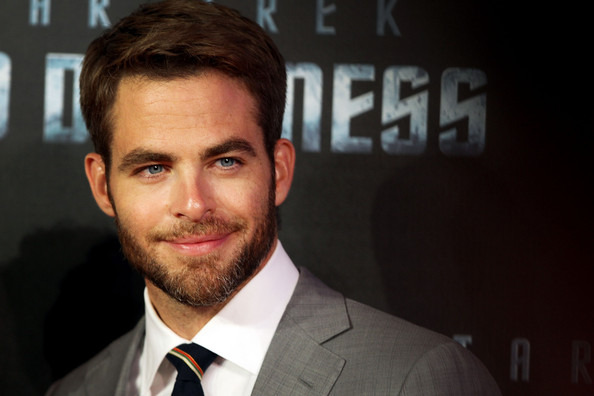 You can't make a movie called Horrible Bosses 2 without a few horrible bosses, so director Sean Anders and studio New Line are looking at a couple of notable names to play the villains.
Christoph Waltz and Chris Pine are reportedly being courted to play a nasty father-son boss pair who'll presumably make life hell for our poor heroes (returning stars Jason Sudeikis, Jason Bateman, and Charlie Day). More details on the potential casting after the jump.Update: Variety has confirmed that Pine's deal is done, so he's definitely in the movie.
Honestly, this sounds like a more interesting career move for Pine than it does for Waltz. Pine could use a weirdo role to shake up his clean-cut leading man image, whereas Waltz has played evil and crazy about a half dozen times in the past few years.
But both actors have plenty going on at the moment. Pine leads this winter's Jack Ryan: Shadow Recruit and is currently filming Rob Marshall's Into the Woods. He's also wrapped Joe Carnahan's Stretch, due out next spring.
Waltz will next be seen in Terry Gilliam's The Zero Theorem, which hit Fantastic Fest this fall. His other upcoming roles include Tim Burton's Big Eyes with Amy Adams, Mike Newell's Reykjavik, and Stephen Gaghan's Candy Store.
The first Horrible Bosses centered on three friends who decide to kill each other's bosses. Predictably, their plans go awry. Few details have been revealed about the sequel, but Waltz and Pine's character descriptions suggest we're in for another misadventure in a similar vein.
In addition to the central trio, Jamie Foxx, who played "murder consultant" Motherf***er Jones, is set to return. There's no word on whether Kevin Spacey, Jennifer Aniston, or Colin Farrell will reprise their roles. (Sure, the film ended with all of them incapacitated in various ways, but a cameo wouldn't be out of the question.)
Horrible Bosses 2 opens November 26, 2014. It has a script originally by John Francis Daley and Jonathan Goldstein, with rewrites by Anders and producer John Morris.