'Short Term 12' Director To Team With Jennifer Lawrence For Next Film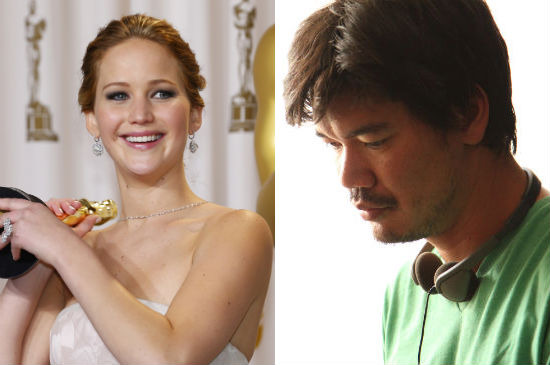 We may receive a commission on purchases made from links.
Jennifer Lawrence is currently rivaling Guillermo del Toro in the "projects in development" department. Seemingly every month, the most recent Best Actress Oscar-winner lines up a few new books or scripts she'll hopefully make in the future. Now, one of the many just jumped ahead of the pack with a new director.
That director is Destin Daniel Cretton, the writer and director of this year's masterpiece Short Term 12. The film is The Glass House, based on a memoir by columnist Jeannette Walls. It's a Lionsgate property to which Lawrence attached herself last year.
Variety broke the news of the likely team up. Cretton is in early talks to direct and rewrite the script with Andrew Lanham, a Nicholls Fellowship winner from the Academy of Motion Pictures Arts and Sciences. The original adaptation was penned by Marti Noxon (I Am Number Four).
Here's the description of the book, which sounds like a perfect role for Lawrence as well as a film Cretton would be interested in:
Jeannette Walls grew up with parents whose ideals and stubborn nonconformity were both their curse and their salvation. Rex and Rose Mary Walls had four children. In the beginning, they lived like nomads, moving among Southwest desert towns, camping in the mountains. Rex was a charismatic, brilliant man who, when sober, captured his children's imagination, teaching them physics, geology, and above all, how to embrace life fearlessly. Rose Mary, who painted and wrote and couldn't stand the responsibility of providing for her family, called herself an "excitement addict." Cooking a meal that would be consumed in fifteen minutes had no appeal when she could make a painting that might last forever.
Later, when the money ran out, or the romance of the wandering life faded, the Walls retreated to the dismal West Virginia mining town — and the family — Rex Walls had done everything he could to escape. He drank. He stole the grocery money and disappeared for days. As the dysfunction of the family escalated, Jeannette and her brother and sisters had to fend for themselves, supporting one another as they weathered their parents' betrayals and, finally, found the resources and will to leave home.
Lawrence has a few other projects lined up soon, paramount among them The Hunger Games: Mockingjay Parts 1 and 2. Since this film now has a director attached, there's a good chance she could fit it in after filming part one is completed – unless, of course – they shoot both parts back to back.
I love the idea of Cretton teaming with another super talented actress. And while I can't wait to see his next original work, a film of this caliber, following the success of Short Term 12, should open a ton of new doors.