'American Hustle' Trailer: Everyone Plays Their Part And Runs Their Own Game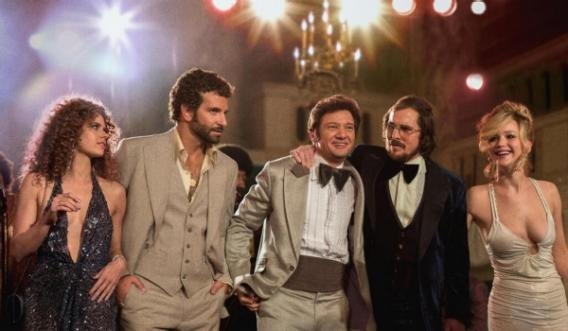 David O. Russell has reunited with his Silver Linings Playbook stars Jennifer Lawrence and Bradley Cooper for American Hustle, which tells the story of a scam operation run by the FBI in the '70s. The film also features actors such as Christian Bale and Amy Adams (who worked with Russell on The Fighter).
The first teaser trailer sold the fun of watching them all decked out in period garb, lying, stealing, screwing, and scamming, with Led Zeppelin scoring the action, and probably costing more than Russell's first couple films in the process.
This new trailer gives you a lot more to chew on, with Christian Bale's character setting the scene and then dialogue from each of the major characters to establish each, and how they're relating to and messing up each other. By the end you'll have some idea of what American Hustle is all about, and you'll probably want to see a lot more. Check out the trailer below.
American Hustle opens on December 13. Yahoo has the trailer.
Brilliant con man Irving Rosenfeld, who along with his equally cunning British partner and lover Sydney Prosser, is forced to work for wild, unhinged FBI agent Richie DiMaso. DiMaso pushes them into a world of Jersey powerbrokers and mafia that's as dangerous as it is enchanting. Carmen Polito, the passionate, volatile, New Jersey political operator is caught between the con-artists and Feds. Irving's unpredictable wife Rosalyn could be the one to pull the thread that brings the entire world crashing down.