Star Wars Bits: Rumors Say October Will Bring Official 'Episode VII' News; Plus Donald Faison And Topher Grace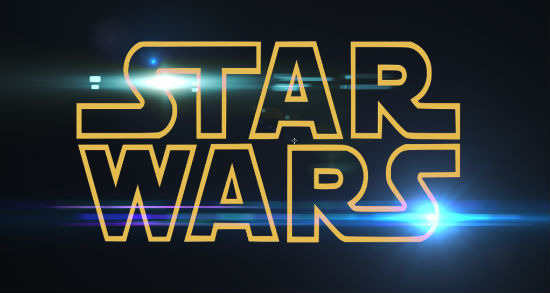 October marks the one-year anniversary of Disney purchasing Lucasfilm and announcing that new Star Wars films are on the way. In that year, there have been some official announcements, but those halted early this summer. We know director J.J. Abrams is hard at work prepping Star Wars Episode VII. Actors are revealing they've tried out for the film, and yet fans still wait with baited breath for some acknowledgement of their craving for official news.
Now, several different sources are saying this month, maybe as soon as this week, could bring official news regarding Episode VII. How, when, where and what could it be? Below, we'll run the rumors down along with info regarding Donald Faison and Topher Grace.
Before we get to the Episode VII rumors, here are two other quick bits. First up, Donald Faison let Conan post this "Lost Audition" tape for the role of Lando Calrissian Jr. It's really funny.
Next, Topher Grace was asked on Twitter about his Prequel super-cut (which Peter was lucky enough to see) and said the following:
We hope so too, Mr. Grace.
Okay, back to the Star Wars Episode VII news rumors. According to Comic Book, most of these rumors stem from Ali Arikan, the film critic for Dipnot TV, who tweeted the following on Tuesday:
So here's what I'm hearing about Episode VII. Casting and title announcements are imminent, possibly today or tomorrow. But that's not all. I've heard word that there'll be an announcement trailer/teaser featuring Luke. Tweeting this so I look like Nikki Finke if/when it happens.
Devin Faraci of Badass Digest tweeted something similar, but less specific.
Arikan's tweet suggesting we might see some kind of announcement video does line up with how Lucasfilm has done things in the past (remember the George Lucas/Kathleen Kennedy YouTube interview?) but it seems like a lot to do so early.
His sources seem to be directly opposed over on JediNews who ran two different rumors on Wednesday. The first is we won't get the aforementioned teaser until April 2014, attached to Captain America: The Winter Soldier, and it'll reveal a release date of November 11, 2015. Second, they believe news could drop on October 23 but there are three roadblocks: One, a rumored Apple iPad announcement on October 22. Two, Disney doesn't want to steal thunder from Thor: The Dark World, out November 8, and three, Harrison Ford reportedly doesn't want any announcements until after he's finished global press for Ender's Game.
If those three roadblocks are truly issues, the rumor of April 2014 makes more sense than this week. Ford's Ender's Game press is just beginning leading towards a November 1 U.S. release. However, if Ford's issue was somehow resolved, announcing this week would be far enough in advance to avoid Apple and Marvel.
To recap, we may get Star Wars Episode VII news this week, this month, or maybe next year. But there's a good chance it'll happen in the form of a video and that video may feature Mark Hamill.
While I'm personally of the mindset sooner is better, there's really no need to rush the news. Think about this, the rumor of when news could be released has now become news in itself. Why not wait until there are less problems with the timing? No matter when or how Lucasfilm chooses to make their first announcement, one thing is certain. It'll trump any new piece of technology or movie being released. It's going to be huge.