Watch Some Zach Galifianakis Outtakes From 'The Hangover Part III'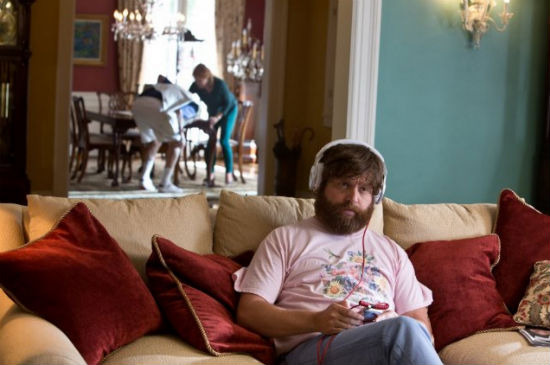 Todd Phillips' The Hangover Part III hits theaters soon and... wait... it came out already? And I saw it? I literally have no memory of that. Are you sure? The Blu-ray is already out? Wow.
Yes, The Hangover Part III did come out this summer and the Blu-ray is now in stores. It's an odd, flat finale to the hugely popular comedy franchise, which may be part of the reason audiences didn't embrace it like the first two. However, just because the film wasn't particularly memorable doesn't make its stars any less awesome. Case in point, a short clip of outtakes just came online featuring Zach Galifianakis being flat-out hilarious in two moments that would have fit in the first two films, but didn't make it into the third one. Check it out below.
Thanks to MTV for the video: