Martin Scorsese's 'The Wolf Of Wall Street' Could Make It By Christmas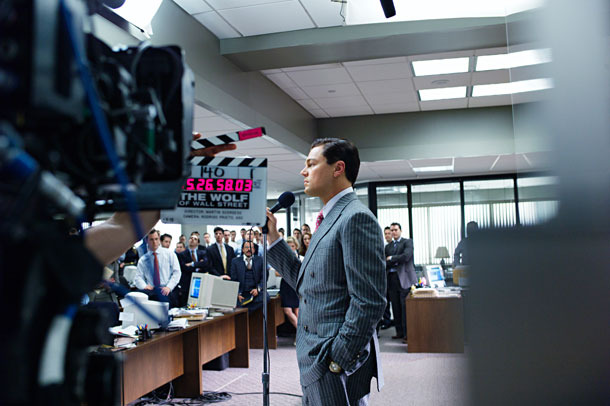 Officially, The Wolf of Wall Street is still set to open November 15. But a couple of weeks back, word got around that Martin Scorsese was having trouble getting it together in time for that deadline, and it looked like we'd have to wait until 2014 to see it.
Today, though, we're hearing that the situation might not be quite that dire. According to a new report, Scorsese and his editor Thelma Schoonmaker are scrambling to finish the cut by Thanksgiving. That'd allow them to open the film by the end of the year, keeping it in contention for next year's Oscars. Hit the jump for the latest update on this much-anticipated project.
At this point, there's really no way it'll hit that original release date, but a premiere closer to the end of the year is not out of the question. Showbiz 411 reports that Schoonmaker and Scorsese plan to turn in the film November 25, before he heads off to serve as jury president of the Marrakesh Film Festival. Should things go according to plan, The Wolf of Wall Street will open December 25.
That'd be good news for Scorsese's cast, crew, and fans, and bad news for all the other would-be Oscar contenders, who have enough competition as it is without Scorsese getting in the mix. It'd also be unfortunate for the film Paramount already has slotted for that date, Jack Ryan: Shadow Recruit. An earlier report indicated that were The Wolf of Wall Street to move to Christmas, Jack Ryan: Shadow Recruit would likely get pushed back to January 17, 2014.