'Charlie Countryman' Trailer: Shia LaBeouf Woos Evan Rachel Wood, Fights Mads Mikkelsen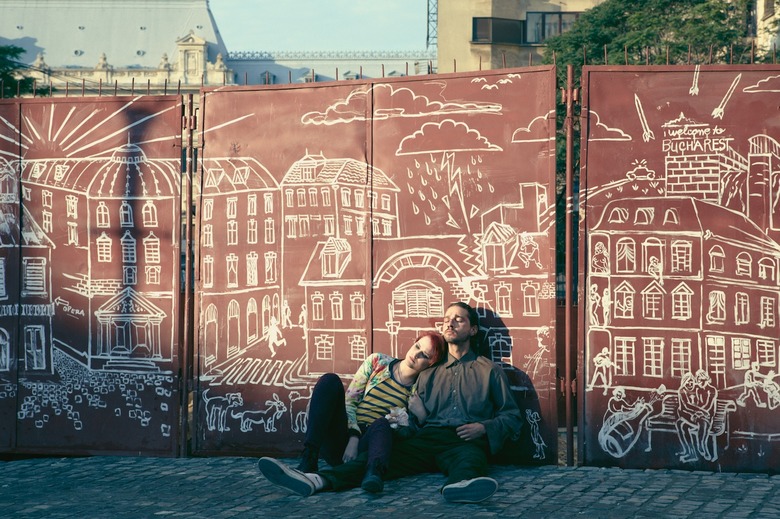 Whether you adore Shia LaBeouf or despise him, you'll find something to enjoy in the new trailer for Charlie Countryman. He's the title character and gets to make out with Evan Rachel Wood and hang out with Ron Weasley Rupert Grint, so his fans can be happy about that. He also gets beat up — and kicked, and cut, and suffocated — by Til Schweiger and Mads Mikkelsen, for the haters who'd rather see him suffer.
The romance begins with Charlie discovering that the man sitting next to him on the plane is dead, and only gets wilder from there. If nothing else, director Fredrik Bond, who's making his feature debut here, deserves credit for coming up with the world's oddest meet-cute. Watch the video after the jump.
Yup, that's a quote from our very own Germain Lussier in the trailer. If you read his full Sundance review, though, it's obvious that he didn't love the movie quite as much as distributor Millennium Entertainment would have you believe. Yes, Germain admiringly referred to it as "kind of insane," but he also called it "frivolous," "vapid," and "thematically pointless."
As a matter of fact, reviews for the film were mixed all around. While a couple of critics admired its fairy-tale stylishness, others were left cold by its hollow attempts at deeper meaning. Many of those ran with the opportunity to pun on the title by labeling it "unnecessary."
Charlie Countryman opens November 15. Melissa Leo and Vincent D'Onofrio also star.
When his late mother appears in a vision and tells him to go to Bucharest, Charlie immediately boards a plane across the Atlantic. But when he meets a fellow passenger, Charlie finds himself with another promise to fulfill. Charlie does so – and falls head over heels in love with Gabi, a beautiful musician. However, a vicious gangster has already laid claim to Gabi, and has no intention of letting her go. Determined to protect her, Charlie enters into the hallucinatory, Romanian underworld filled with violence and, strangely enough, love.