Relive Five Seasons Of 'Breaking Bad' In 7 Minutes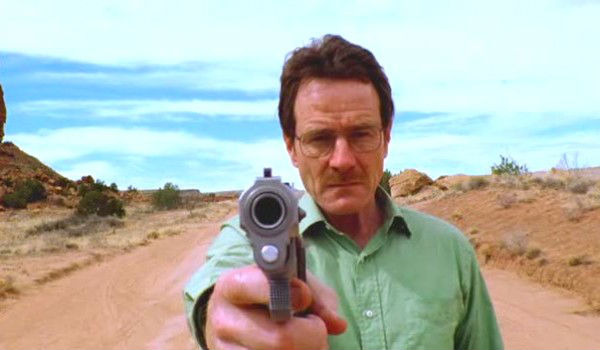 Between returning favorites like Homeland and Eastbound & Down, and promising new shows like Masters of Sex and Brooklyn Nine-Nine, it's certainly not like there's any shortage of fun stuff to watch on TV right now. Even so, we can't help but miss Breaking Bad's Heisenberg. We spent five seasons following his journey, after all. The TV landscape feels a bit more empty without him.
Fortunately for those of you suffering from Walt withdrawal, there's an easy fix. One devoted fan has put together a seven-minute video tribute to the world's greatest meth cook, covering all five seasons of his epic arc. Check it out after the jump.