First Look: Marvel And Disney's 'Seekers Of The Weird' Comic Series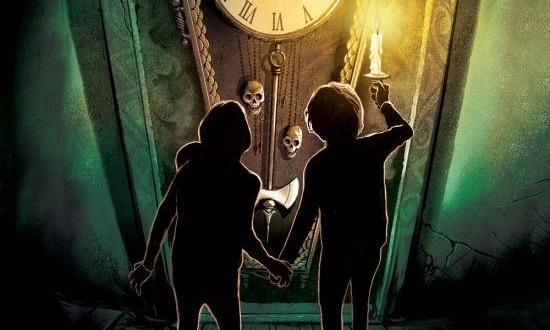 Months after that first cryptic D23 tease, Marvel Comics and Walt Disney Imagineering are finally ready to share their "something weird." The companies announced today the launch of Disney Kingdoms: Seekers of the Weird, the first comic book published under the just-minted Disney Kingdoms banner.
As has long been speculated, the series takes its inspiration from the never-built Museum of the Weird attraction at Disneyland. Brandon Siefert is writing the book, with art by Karl Moline. Get a look at the cover after the jump.
Seekers of the Weird centers around teen siblings Maxwell and Melody. When their parents are kidnapped, they turn to a mysterious uncle for help in rescuing them. As they get caught up in a race through the world's strangest, most dangerous museum, the kids uncover truths about themselves and attempt to save the world from an evil secret society.
The actual Museum of the Weird was conceived as a walk-through attraction in the '60s, but plans were eventually scrapped. (A few of the ideas were later incorporated into the Haunted Museum ride.) Seekers of the Weird isn't the first time Disney has attempted to take advantage of that old idea. A movie adaptation was in the works a few years ago, but it never came together.
Disney and Marvel hope that Seekers of the Weird will be the first of many books from Disney Kingdoms. The first installment of the five-part series hits stores in January 2014. See the cover below, via Inside the Magic: