'The Armstrong Lie' Trailer: "I Was Confident That I Would Never Get Caught"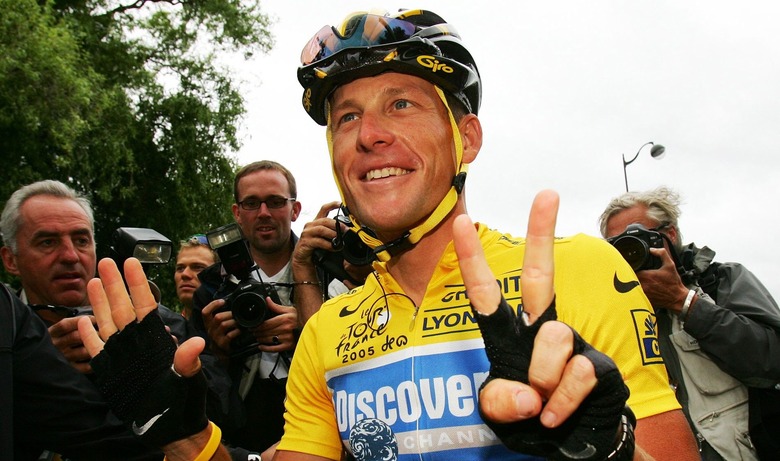 Up until a few years ago, Lance Armstrong's cycling career sounded like one of the great inspirational tales of our time. That he beat cancer was impressive enough; that he then went on to win the Tour de France a bunch of times was nothing short of incredible. Among the many people intrigued by Armstrong's journey was filmmaker Alex Gibney, who set out to make a documentary about Armstrong's return to the Tour de France.
Then, of course, Armstrong's tale morphed into one of the great scandals of modern sports. He admitted to doping, was stripped of his titles, and was left in disgrace. And Gibney was there for all of it, as his documentary turned into a very, very different film. Now the first trailer for The Armstrong Lie has arrived, and you can check it out after the jump.
[via Vulture]
Armstrong has been the subject of much fascination from the film industry, and there are several different biopics about him in the works at this time. Paramount and Bad Robot optioned Juliet Marcur's Cycle of Lies earlier this year; Warner Bros. has Jay Roach set to direct Red Blooded American with Bradley Cooper producing, and Working Title has Stephen Frears working on one with star Ben Foster.
Gibney's The Armstrong Lie is the first out of the gate, and given that it's a documentary, it's also likely to be the truest to life. Gibney's last film We Steal Secrets: The Story of WikiLeaks was in a similar position, beating narrative features like The Fifth Estate to theaters.
The Armstrong Lie gets a limited rollout starting November 8.
In 2009 Alex Gibney was hired to make a film about Lance Armstrong's comeback to cycling. The project was shelved when the doping scandal erupted, and re-opened after Armstrong's confession. "The Armstrong Lie" picks up in 2013 and presents a riveting, insider's view of the unraveling of one of the most extraordinary stories in the history of sports. As Lance Armstrong himself says: "I didn't live a lot of lies, but I lived one big one."